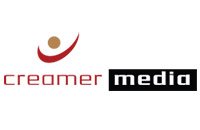 Reinette Classen

Creamer Media, publisher of Engineering News and Mining Weekly, provides accurate and timely information about economic developments, including in-depth reporting on industrial and mining project developments and on the policies and personalities shaping the real economy. Creamer Media's reportage is mainly based on South African developments, but increasingly correspondents are being included from other parts of Africa and the rest of the world.
After over 30 years of business-to-business publishing Engineering News and Mining Weekly have earned wide respect for consistently providing South African businesses with information which opens doors to new business opportunities, allows companies to showcase their products, services and branding, and keep all private and public sector participants in the economy at the cutting edge of the constant evolution of the South African and global business environment.
In order to advance Mining Weekly's objective of positioning itself as a leading global provider of mining news, full-time correspondents have been appointed in Toronto, Canada, and in Perth, Australia.
Creamer Media also publishes Polity.org.za under the slogan of 'deepening democracy through access to information'. Polity provides free access to South African legislation, as well as official speeches and important policy documents. High -level video interviews with South African opinions makers and analysts are also published on Polity.
The online research tool, Research Channel Africa, provides intelligence on industry and mining in South Africa. Subscribers to Research Channel Africa are able to conduct instant searches through the full Creamer Media news archive, as well as access detailed current reports on industrial and mining projects and sectors.
Address of Johannesburg office:
4th Floor, East Tower Bedford Centre Smith Road Bedfordview Gauteng South Africa Telephone: +2711 622 3744
To subscribe email subscriptions@creamermedia.co.za or click here
To advertise email advertising@creamermedia.co.za or click here