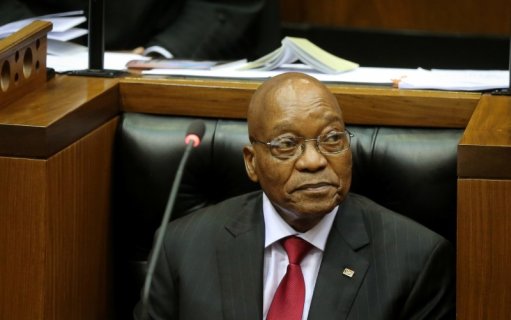 Former President Jacob Zuma
Photo by: Reuters
Friday officially marked the end of former president Jacob Zuma's prison sentence for being in contempt of court.
The Constitutional Court sentenced him to 15 months in jail in its judgment on 29 June last year and he was admitted on 8 July 2021.
He was subsequently placed on medical parole on 5 September 2021.
If Zuma had not been granted medical parole, Friday 7 October would have been his prison release date.
"Medical parole placement meant that Mr Zuma was to serve the remainder of his sentence under Kranskop Community Corrections. Essentially, Mr Zuma complied with his conditions for medical parole as set out during his placement," said correctional services spokesperson Singabakho Nxumalo.
"All administrative processes have now been concluded and the sentence expiry date marks the end of him serving his sentence under community corrections."