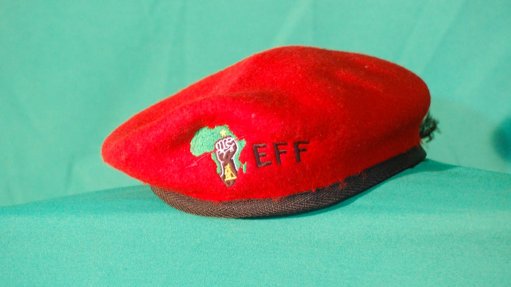 The Economic Freedom Fighters (EFF) has called on President Jacob Zuma to sign a proclamation allowing the Special Investigations Unit (SIU) to probe the South African Broadcasting Corporation (SABC).
According to Mbuyiseni Ndlozi, Economic Freedom Fighters MP and national spokesperson, Parliament's standing committee on public accounts (Scopa) last week heard from SIU head advocate Lekhoa Mothibi that Zuma has not signed the proclamation for the SIU to begin with the SABC investigation, even though it has been ready to begin with its investigation since May.
Earlier this year, the National Assembly adopted a report by the ad hoc committee that investigated the SABC board, which laid bare widespread mismanagement at the public broadcaster, including what it termed "questionable contracts".
Ndlozi said the committee had "proved beyond reasonable doubt that the public broadcaster was embattled with serious maladministration, improper and unlawful conduct, and unlawful appropriation of resources.
"It is therefore important for a proper investigation to be conducted speedily by a duly authorised body, such as the SIU, with proper mandate to investigate and powers to subpoena, search, seize and interrogate witnesses under oath," Ndlozi said in a statement.
"The SABC interim board has enlisted the SIU to investigate the shenanigans at the SABC and remarked that, without such an investigation, it will be difficult to rebuild governance and administrative systems at the SABC and restore public confidence in the public broadcaster."
'Questionable' deals
Ndlozi said that if Zuma didn't sign the proclamation, he would be delaying the interim board's efforts to stabilise and rebuild the SABC.
"We know that the reason Zuma is stalling it is because it was his cronies and the Guptas who looted SABC funds and compromised its public standing. The SIU investigation will therefore uncover the rot that leads back to Zuma's front door."
One of the "questionable" deals referred to by the ad hoc committee was one with the Gupta-owned The New Age newspaper. The others were deals with MultiChoice, SekelaXabiso, Vison View and Foxton.
"The EFF calls on Mr Zuma to sign the proclamation for the SIU to investigate the rot at the SABC and recover all the monies due to the public broadcaster," Ndlozi said.
"There is no point sitting in an ANC policy conference, telling people that your government is ready to deal with corruption, when you delay to sign declarations that combat the same corruption. Justice delayed is justice denied."
In June, the SABC interim board reported back to Parliament on the steps they had taken to turn the SABC around. It has cancelled the The New Age contract.
In May, the SABC also appeared before Scopa about the SekelaXabiso deal. MPs labelled this contract irregular.
SekelaXabiso was appointed to help the SABC with its irregular spending.