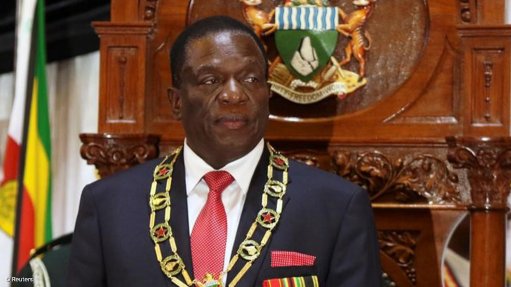 Zimbabwean President Emmerson Mnangagwa
Photo by: Reuters
Zimbabwe will hold its presidential and parliamentary elections on August 23, President Emmerson Mnangagwa said on Wednesday, as the southern African country continues to battle a raging economic crisis.
Mnangagwa, elected president in 2018, will be seeking a second term in office. His election followed a military coup that deposed Robert Mugabe in 2017.
The 80-year-old's main rival is lawyer and pastor Nelson Chamisa, 45, who leads the newly formed Citizens Coalition for Change (CCC).
The election proclamation comes amid parliamentary debates over electoral reforms.
Chamisa's party is demanding access to and an audit of the voters' roll, as well as public media access which it says will help level the playing field ahead of the polls.
Political commentators say failure to implement electoral reforms may set Zimbabwe up for another disputed election.
Zimbabwe's economy is yet to recover from decades of decline and bouts of financial chaos under the leadership of Mugabe, with the opposition blaming the government for growing corruption and economic mismanagement.
Mnangagwa has said his ZANU-PF government has done well to re-engage with western countries, and blames western sanctions for the country's economic woes and failure to service a burgeoning debt.
The opposition CCC has said it will restore the rule of law and unlock foreign funding if voted into power.