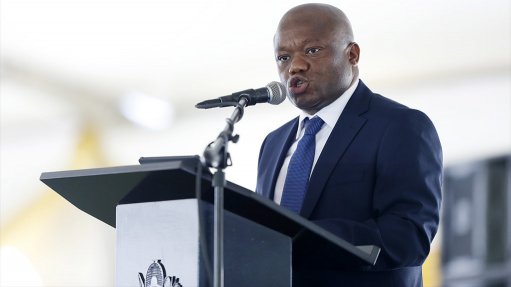 Public Works and infrastructure Minister Sihle Zikalala.
Public Works and Infrastructure Minister Sihle Zikalala has issued a severe warning to construction companies and developers who siphon government funds and abandon construction projects without the adequate completion.
He recently visited the Free State and noted the incompletion of a R232-million Correctional Service Centre in Parys and the Park Road Police Station in Bloemfontein.
The two facilities have missed their completion date by over four years and construction companies have cited liquidation and incapacity to continue after claiming significant portions of project funds.
Zikalala criticised the escalation of costs and delays as new companies have had to take over the completion of these projects.
"One of the most critical actions in fighting corruption and entrenching a culture of timeous delivery of projects is to restrict those serial non-performers from doing business with government. The facilities that get delayed are centres from which service delivery is launched by the police to build safer communities and other departments to render service delivery to citizens," Zikalala said.
The Minister has called for an audit of all of blocked and incomplete infrastructure projects estimated to exceed R1-billion.
"The Department of Public Works and Infrastructure needs to earn the confidence of departments as the implementing agent of choice and we will not have our name being liquidated by poor planning and project management and outright incompetence," Zikalala added.
Accompanying the Minister during his visit were Public Works and Infrastructure MEC in the Free State Dibolelo Mance as well as Community Safety, Roads and Transport MEC Maqueen Letsoha-Mathae.
Mance indicated that responsibility must be taken.
"…it can't be that the name of our government is tarnished by companies and persons who do not see the value in the work that the government is providing for our communities," she said.
Zikalala will meet with the Infrastructure Built Environment Anti-Corruption Forum to evaluate the work done to alleviate the threats of corruption and fraud within the construction and infrastructure sector.