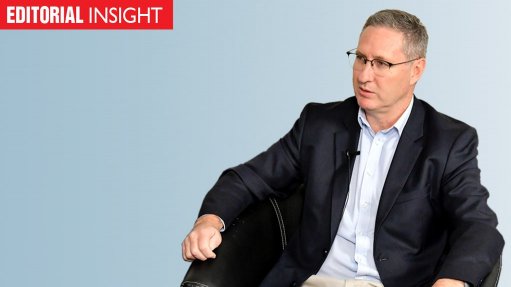 South Africa has a narrow window of opportunity to attract significant levels of international finance to support what is becoming an increasingly urgent transition away from coal, and to do so in a way that not only stimulates much-needed investment but also fully integrates the country with emerging new-energy value chains.
The opportunity involves positioning South Africa as a preferred global destination for rapid decarbonisation projects, while the window is the delayed COP 26 climate negotiations, which are scheduled to take place in Glasgow, Scotland, in early November.
Had it not been for the year-long postponement, occasioned by the Covid crisis, South Africa would not have been as ready as it appears to be becoming to make its big decarbonisation pitch.
Much credit must go to Eskom, which used the delay productively by making tremendous progress in preparing what is currently known as its Just Energy Transaction, which seeks to couple an accelerated-decarbonisation offer with a series of energy transition and social upliftment projects.
The utility proposes to finance this through a multi-tranche, multi-year facility, funded by a multi-lender syndicate that provides concessional loans for projects on a "pay for performance" basis.
Most of the projects would be located in and around decommissioned coal stations and would involve Eskom's own expansion into renewable energy and gas, while facilitating non-energy projects, from manufacturing and agriculture to training and reskilling.
South Africa also used the delay to belatedly convene the Presidential Climate Commission (PCC), which was established by President Cyril Ramaphosa in December.
Under the guidance of its deputy chair, Valli Moosa, the commission has become more than an idea whose time has come. It has emerged as a vital platform for building the type of social consensus required for government to make a credible approach to the international community.
Moosa himself recently offered an outline of this pitch and why South Africa was in a comparative sweet spot to make it.
The country's emissions, he explained, were largely concentrated in a single sector, electricity, and produced by a single entity, Eskom.
Electricity had become the easiest and cheapest sector to decarbonise, owing to the fall in renewable technology costs, while Eskom's coal fleet was of such a maturity that it could be replaced with little stranded-asset risk.
These factors, together with potent solar and wind resources and an abundance of land, made decarbonisation more manageable in South Africa than was the case elsewhere.
These advantages were further amplified by the country's broad-based acceptance of the climate science, its deep capital markets, a skills base that could build and manage large infrastructure, as well as it being a producer of many of the minerals needed for the energy transition and a prime location for the production of a new commodity in the form of green hydrogen.
And if that were not enough, then there is also the reality that abating carbon in South Africa costs only $7/t, compared with $120/t in Europe.