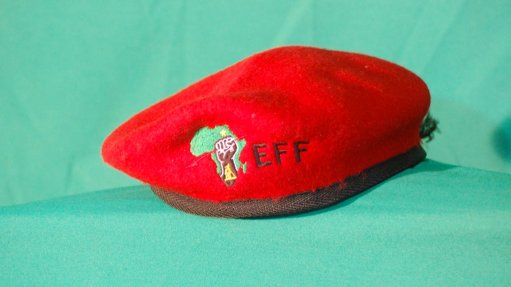 As instructed by the party's highest decision-making body, the Central Command Team (CCT), Economic Freedom Fighters (EFF) members in Parliament and provincial legislatures are expected to resign.
The resignations are to make way for party members who won during provincial elective conferences. Among those to have resigned is Mamsie Mofama, a Member of the Provincial Legislature (MPL) in Gauteng.
News24 has seen Mofama's letter of resignation, which was addressed to the Speaker, Ntombi Mekgwe, and is dated 31 January.
"I would like to inform you that I am resigning from my position as a Member of the Gauteng Provincial Legislature; my final day will be today, Tuesday, 31 January 2022. I apologise for the short notice," reads the letter.
News24 understands that at least six more EFF MPLs are set to resign from their positions.
The party has 10 members in the Gauteng legislature. Last month, Yazani Tetyana, who was the leader of the Eastern Cape legislature, resigned.
Tetyana lost out to Zilindile Vena for the position of provincial party chairperson. On Sunday, at a press briefing, EFF leader Julius Malema announced that the CCT had, among other things, considered the need to recompose the redeployment of public representatives to Parliament and legislatures following the provincial conferences that took place in 2022.
"Accordingly, several MPs and Members of Provincial Legislatures, who occupy those positions based on the political responsibilities they held in the EFF structures, will resign with immediate effect to ensure there is alignment between the leadership of our structures and the leadership of the EFF in governance," said Malema.
In 2019, the EFF forced MPLs to buy bakkies within three months after being sworn in - and News24 understands that some are reluctant to honour the request to resign because they are still paying off the cars.
The bakkies are used to do party work. The MPLs and MPs set to step aside are said to have received letters from EFF secretary-general, Marshall Dlamini, on Friday, which ordered them to resign from their jobs with immediate effect.
According to the party's constitution, the CCT has the power to recall any deployees of the organisation from any position of deployment, including deployment as public representatives.