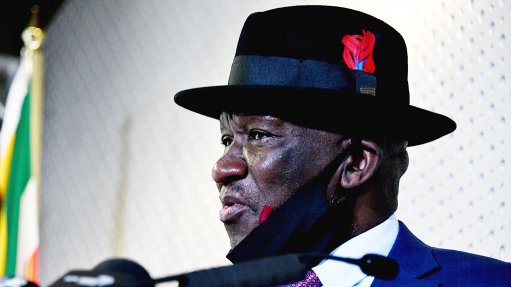 Police Minister Bheki Cele
Delays in ensuring that Garankuwa SAPS in Tshwane has electricity connections has had a huge impact on police services and the safety of residents. The Democratic Alliance (DA) has reliably been informed that the Minister for Police, Bheki Cele was scheduled to visit the Garankuwa Police Station on Sunday 22 May 2022. This was announced to the CPF and Sectors two weeks ago, due to a large number of complaints, questions, and pressure that the DA applied to expose the fact that the Garankuwa SAPS has been without electricity for 8 months now.
This meeting was cancelled on Friday and some local councillors and community members arrived at the station on Sunday to find out that the meeting with the Minister was cancelled with no reasons supplied.
The Garankuwa Police Station receives its electricity directly from Eskom and despite numerous escalations and reports, the electricity has still not been restored. The police officers are working with their own personal cell phones to deal with complaints and use these cell phones to provide light when attending to matters at night.
This is a huge safety risk not only for the Police Officers but also for the community at large. The police are forced to keep the gates of the station closed with limited access. The community cannot reach the station on the provided number due to the electricity failure and the officers cannot access the 10111-line due to the lack of Wifi as a result of the unavailability of electricity.
In recent questions to the Gauteng MEC for Community Safety, Faith Mazibuko about Garankuwa, the MEC washed her hands of any accountability and said it's the responsibility of the National Police Department and Public Works to address.
The DA is disappointed that MEC Mazibuko, the Minister for Police and Minister for Public Works, have still not prioritised this station and addressed the issue as a matter of urgency.
We have entered the winter season and it is becoming darker much earlier and light much later. We are in the midst of a cold front and police officers are expected to continue their work with very little assistance from their principals.
The Minister needs to explain why this meeting was cancelled and when he will address the issues at Garankuwa and provide a clear action plan with timelines as to when this issue will be addressed.
The DA in Gauteng will work with our counterparts in the NCOP and NA to apply pressure and investigate this matter now on a national basis.
Issued by Crezane Bosch MPL - DA Gauteng Spokesperson for Community Safety