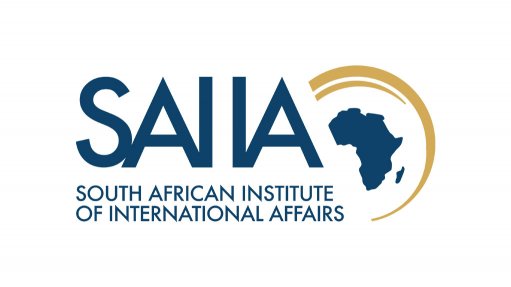 On 29 April, President Donald J Trump reached 100 days in office as president of the United States. A controversial head of state, whose election campaign and subsequent ascension to power was met with widespread criticism and resistance, particularly from large US cities, the dust certainly has not settled by now for his administration. Instead of assuaging fears and infusing greater certainty into global affairs, the announcement that his budget intends to cut $1-billion dollars in foreign aid and diplomacy to fund various 'America First' projects has the rest of the world concerned about the fate of peace, security and development.
President Trump's 2018 budget calls for the elimination of funding to the US African Development Foundation, a grant-making agency that provides operational assistance, enterprise expansion and market linkage to early stage agriculture, and energy and youth-led enterprises to communities in sub-Saharan Africa. While the proposed budget aims to maintain its commitment to PEPFAR, the President's Emergency Plan for Aids Relief (established by George W. Bush in 2003), it remains mum on other significant US-Africa initiatives like PowerAfrica, the African Growth and Opportunity Act (AGOA) and its military command in Africa, AFRICOM.
Delays in the appointment of an Assistant Secretary of State for Africa has had the knock-on effect of delaying messaging on US-Africa developments. Concerns are high that Africa will be marginalised under the new US administration. Given the changing global landscape and the emergence of other players seeking to expand their influence and power – not least China – Africa will not struggle to find support for its agenda.To maintain its dominance, the US should move more quickly to articulate proactive engagement with Africa under the new administration.
Far from being just the repository of the world's mineral resources, Africa boasts a rapidly rising population while being home to some of the world's fastest-growing economies. According to World Bank forecasts, Côte d'Ivoire, Ethiopia and Tanzania are set to grow at a rate of between 6.9 and 7.7% between 2016 and 2020. These provide new opportunities for consumer markets and expanded trade for both. America has not been immune to these opportunities. Under Barack Obama, Africa enjoyed good relations with the US. While his administration gained some notoriety in South Africa in 2015/16 over imports of cheap cuts of meat from the US, Obama was ultimately instrumental in securing a bi-partisan approval for the extension of AGOA for another ten years, offering security to African countries dependent on access to American markets.
PEPFAR has to date rolled out crucial HIV treatment for over 11-million Africans. The Trump administration plans to maintain current levels of treatment under PEPFAR. There are also clear indications that counter-terrorism will continue to be central to American interests in Africa. This reportedly formed the basis of telephone conversations with Presidents Zuma and Buhari in February. However, since the 'US Strategy Towards Sub-Saharan Africa' was adopted in 2012, there has been no new articulation of policy, leaving current uncertainty.
In the absence of the appointment of key senior state department personnel, a new strategy is unlikely to transpire soon. Fuelling uncertainty about Africa's position are recent reports that the new administration did not meet with Rwandan President Paul Kagame when he was in Washington in March. Further damage was inflicted in late April when US Secretary of State Rex Tillerson suddenly cancelled a meeting with the current AU Commission Chair, Moussa Faki, angering the African delegation and souring relations with the AU. Gaffes by an inexperienced, under-staffed administration, perhaps? However, in the context of massive proposed cuts to US aid funding, coupled with silence on an Africa strategy, this feeds the assumption that Africa will not assume importance in American affairs.
The proposed $1-billion federal budget cut in foreign aid points to this growing marginalisation. If affected, it would significantly impact the US' ability to follow through on commitments directly affecting Africa – including the operations of the WHO and UNICEF, heavily funded by America's UN contributions, but also, critically, UN peacekeeping operations, the bulk of which are in conflict-prone Africa.
But there are also opportunities in a possible US pullback. In June last year China announced increases in its troop contributions to the UN, another sign of its growing global clout. As a long-time ally of Africa's liberation movements, China says it seeks win-win solutions trade, industrialisation and development in Africa. This has catalysed African growth and development, and China's expanded military presence is in line with its growing economic interests. Although their presence is lower, countries like Turkey, Brazil and India are also assuming greater responsibility in ensuring peace and security in Africa. Renewed focus on violent extremism and increasing the capacity of the state to govern are some of the central concerns of the EU in proceeding with developments on a new EU-Africa Joint Strategy in November this year.
More importantly, the AU is also set to step up domestic funding and response capacity against emergent security threats, confirmed at the last AU Summit in Kigali in July 2016. The establishment of the African Standby Force (ASF) and a rapid response unit, the African Capacity for the Immediate Response to Crises (ACIRC), though much delayed, are already well-conceived African peacekeeping instruments. With greater political will and funding, this can bolster the AU's work in places of conflict, diminishing the need to depend on UN interventions, and potentially reducing the influence of outside actors in African affairs.
In these uncertain times, Africa's strategic relevance remains clear for other world powers who recognise the mutual benefits of strategic, concerted engagement with the continent. America risks losing momentum in Africa, diminishing in its own power and sphere of influence. Amore astute American foreign policy would do well to prioritise the continent.
Written by Aditi Lalbahadur the Programme Manager of the Foreign Policy Programme at the SA Institute of International Affairs (SAIIA). This article was first published with the Mail & Guardian.