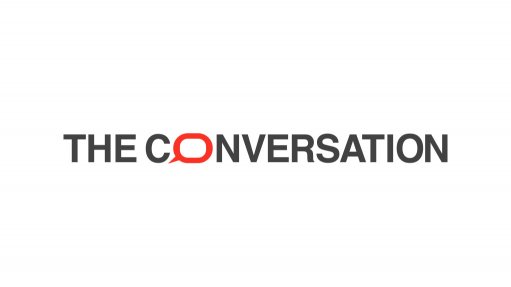 The euphoria of South Africa's 2016 municipal elections is at its peak, with political parties parading their manifestos, all in competition for a stake in the local sphere of government.
The razzmatazz is deafening. But, it blurs a vexing question: what does governing in the post-apartheid state, 22 years into democracy, mean?
This question is writ large in the level of discontent in the country, which often assumes a form of civil disobedience. Compared to previous years when service delivery protests subsided with electioneering in full swing, things are different this time around.
The countdown to the August 3 election day has seen a marked increase in protests, according to Municipal IQ, a data and intelligence gathering organisation specialising in local government. It's predicting civil disobedience incidents could reach the highest record of 210 by the end of 2016.
Citizen insurrections are not a uniquely South African phenomenon. The Arab world had its own share of this, which had started earlier in Tunisia. Ukraine experienced a similar thing, while in Turkey, Bangladesh, Thailand and Cambodia democracy went through a rough patch, in some instances supplanted by dictatorship. In Europe political arrangements to manage public affairs are treated with skepticism.
In a well-argued essay in The Economist, "What's gone wrong with democracy", the results of a 2012 survey of seven European countries are telling: "more than half of voters had not trust whatsoever in government.
In a study of 49 democracies, the poll found that voter turnout "declined by 10 percentage points between 1980-84 and 2007-13".
In South Africa, figures from Statistics South Africa showed that of the 32.6 million people eligible to vote in 2014, only 25.4 million registered while only 18 million actually voted. This means roughly 10 million people stayed away.
In their book Election 2014, political scientists Collete Schulz-Herzenberg and Roger Southall observe that voter turnout in South Africa declined by 29% between 1994 and 2014. The picture for local government elections is gloomier. The highest voter turnout ever recorded since democracy in 1994 was only 57.6% in 2011.
Municipalities are at the coalface of governance and promote socio-economic development and delivery of basic services. Their location within communities is strategically important to institutionalise the connection between government and the governed. They localise democracy.
Low participation in municipal elections creates a democratic deficit. This phenomenon is increasingly becoming a feature of post-apartheid South Africa. Coupled with rising protests, what does this democratic deficit say about the attitudes of citizens towards local government?
Worrying trends of disaffection
Municipal IQ economist Karen Heese characterises the rise in local protests as worrying. As the narrative goes, protests typically subside in an election year. The reason for this appears to be that electioneering in itself creates an opportunity for a direct interaction between politicians and citizens.
But, reading the figures closely, one is compelled to ask: does this narrative still hold?
I am asking this question because 2014, the year of national and provincial elections, saw the highest number of protests to date – at 191. Municipal IQ expects this figure to rise in 2016.
Doesn't this change the narrative? Isn't a new trend emerging, suggesting that during an election year, the number of service delivery protests are now most likely to increase?
If so, what could possibly be the reason for this? Could it be that the election period presents a perfect opportunity for voters to extort as many concessions as possible? This, as parties typically are vulnerable in their desperation for votes. At face value, this appears to be the only logical explanation.
In the past, communities extracted concessions from political parties in exchange for votes. But, as is often argued, nothing tangible came from those concessions after these parties were voted into power.
In the character of civil disobedience now at play, it appears that the attitude is increasingly becoming one of questioning the very concept of local government as a means to institutionalise order for the common good.
It seems the issue is no longer about the citizens' preference for one political party over the other, but the concept of government. The citizens are disengaging from the political processes. In some instances, this assumes a character of governance without government.
Disengagement from local government
This follows the perception that politics are inherently corrupt while the administrations of the state are too bureaucratic to optimise the efficiency of the state. Consequently, this results in experiments about managing public affairs outside the institution of government.
Largely in affluent areas, private arrangements are made for safety and security – ordinarily a government function.
Body corporates are established and assigned the task of managing local affairs. This is particularly the case in sectional title suburban neighbourhoods. They manage water and electricity accounts and security arrangements on behalf of the neighbourhood.
But their relationship with the municipalities is not as antagonistic as is the case with ratepayers' associations. These often pursue a more radical approach of governance without government. For example, ratepayers' associations have refused to pay municipal rates in many instances.
Can neighbourhood management of local affairs evolve to the extent of displacing municipalities? Some are agitating for this. Their preference is that body corporates should hold water and electricity accounts directly with the bulk suppliers, cutting out the municipality in the middle.
This makes municipalities obsolete. This is a trend that is gaining traction because of the perception that the local sphere of government is prone to corruption, inefficiency and is largely dysfunctional.
Five years ago, the National Treasury reported in the Local Government Budgets and Expenditure Review that in 42 towns the ratepayers decided to pay "rates and utility charges into trust accounts". At times they delivered services themselves.
This is an example of disengaging from the processes of government and re-engaging those of the community in the delivery of services.
In rural areas the rejection of municipalities is in the form of violent protests without an alternative form of governance outside government as a means to provide services.
The institution of traditional leadership – an indigenous system of government recognised by the country's constitution that coexists with the modern system of managing local affairs – does not have adequate administrative dexterity to become an alternative.
Democratic dysfunction or distemper?
Because of all these post-apartheid challenges of managing local affairs, coupled with the fact that year in and year out South Africa's Auditor-General laments the poor management of municipal finances, we are compelled to ask whether what is at play is, as asked in The Economist essay referred to earlier, "democratic dysfunction or distemper". Instead of being a means to achieve social order for the common good, the local sphere of government is increasingly becoming a citadel of corruption. It sustains an illicit economy.
The culture of "it's our turn to eat", to borrow Michela Wrong's title of a book about the story of a Kenyan whistleblower, is rampant. This all feeds into the attitude that rejects the concept of government and the agitation for the arrangement of governance without government. Is this what the future holds for local government?
Written by Mashupye Herbert Maserumule, Professor of Public Affairs, Tshwane University of Technology
This article was originally published on The Conversation. Read the original article.