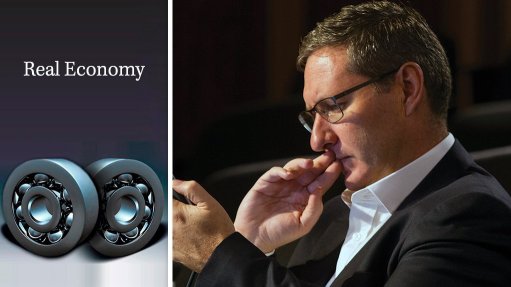 Given South Africa's current economic predicament, it is not only natural but also important for government, along with its business and labour partners, to begin looking outside the country's prevailing frameworks for solutions.
There are already some promising signs of this happening, with government all but acknowledging that the private sector will have to lead the country out of its current low-growth and jobs-destroying trap. This in itself is a fairly significant shift, with the emphasis hitherto being on State-led initiatives to stimulate growth and development. Remember Transnet's Market Demand Strategy and the centrality given to Eskom in the programme to meet the country's power-generation shortfalls?
That does not mean government must stand back. Not at all! There are key areas where government needs to step up, such as in seizing the trade opportunity that is set to arise for South African firms from the implementation of the African Continental Free Trade Agreement (AfCFTA). Here, South Africa is fortunate to have Trade and Industry Minister Ebrahim Patel leading the country's drive to ensure that the AfCFTA is more than aspirational. Patel not only understands the potential significance of seamless trade for domestic business but is also capable of moving beyond the big picture and focusing on the details. This is crucial, as, in the end, the devil in any trade agreement lies not in political statements, but in the tariff-book detail.
Likewise, there seems to be some progress, at last, in paving the way for the release of broadband spectrum. This is significant, given that the last major spectrum allocation was for 3G some 15 years ago. Again, the devil will be in the detail, but the direction of travel seems to be broadly correct.
It is one thing knowing what to do, but it's as important to know what not to do. Sadly, in two important areas, government is in imminent danger of veering badly off course: health and energy.
The National Health Insurance Bill is arguably the best example of what not to do. Creating a giant new State entity, more than double the size of Eskom, to procure the country's entire healthcare needs centrally is surely not the most sensible course of action. Besides the very real threat of corruption, the fiscal implications are deeply disturbing. Equally worrying is the uncertainty the Bill creates for medical practitioners, who, lest we forget, remain highly sought after internationally.
Then there is energy. In this area, government seems to be hankering after a future that is no longer viable, nor desirable. For some unknown reason, it is simply ignoring the reality that coal is not only environmentally unacceptable but also commercially uncompetitive relative to an energy system progressively led by solar and wind and supported by a combination of existing coal (not new coal), gas, batteries and pumped-hydro schemes.
There is no longer a trade-off, particularly for a country as well endowed with sun and wind as South Africa, between clean and cheap electricity. Why then are we intent on pursuing technologies that are not only dirtier and thirstier but now also considerably more expensive? If one were generous, the strategy would be described as commercial suicide. However, it is looking far more like economic sabotage.