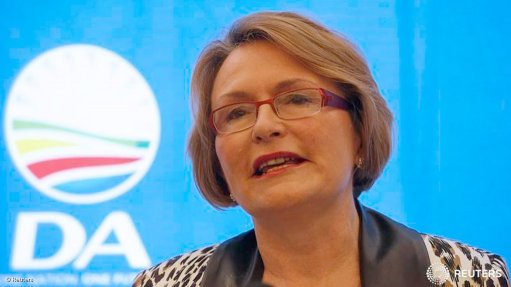 Western Cape Premier Helen Zille
Photo by: Reuters
Western Cape Premier Helen Zille on Tuesday compared the ongoing drought in the Western Cape to load shedding in 2008, saying it was an opportunity for the country to innovate.
"This is an opportunity for South Africa to emerge as the fastest growing water economy in the world," Zille said in a statement.
"Our innovation, however, must be coupled with properly maintaining our current bulk infrastructure, repairing it where necessary, and investing in new infrastructure for greater capacity."
Zille was speaking at a Water Indaba aimed at finding solutions for water security in the province. It is hosted by the national Department of Water and Sanitation and the provincial Department of Public Works.
Water and Sanitation Minister Nomvula Mokonyane said water should be managed, protected and preserved as a critical resource.
"Growing populations and economies, changing lifestyles and global climate change are all increasing the pressure on the planet's water resources," she said.
Western Cape Public Works MEC Anton Bredell said the province was committed to finding solutions to the water crisis.
Level 4 restrictions
He said a project was currently underway to divert the surplus water from the Berg River to the Voëlvlei Dam, at a cost of R500-million.
Additionally, the fast-tracking of water extraction from the Table Mountain Group Aquifer, water recycling and seawater desalination were being considered.
"[The water crisis] speaks to many issues we are trying to address as a country, including the three challenges of poverty, unemployment and inequality. Our only real hope in addressing these significant challenges is to drive economic growth and that means managing our resources better," Bredell said.
On Tuesday afternoon, the City of Cape Town announced that it plans to introduce level 4 water restrictions to prohibit the washing of cars, watering of gardens, or irrigation with municipal drinking water.
The city declared itself a local disaster zone in March to expedite the distribution of necessary resources to deal with the water shortage.