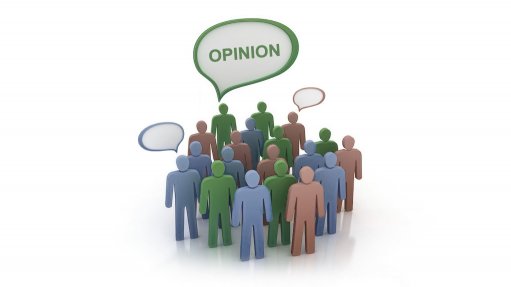 We might take it for granted, but water is one of the most precious and scarce natural resource on our planet. Awareness has been on the rise with respect to the importance of water to our survival, especially in a dry country such as South Africa.
It is true, that close to three-fourths of our planet is made of water, but not all of it is suitable for use.
The water in the oceans and seas cannot be used as drinking water, and little of it can be utilised for other purposes. As a result, there is a constant shortage of water that is either good for drinking or home and industrial use.
South Africa has experienced its worst drought in many years and the rains that are now falling in some parts of the country, have brought some important relief, but we need to understand that the rain is not yet yielding significant benefits.
The worst is not over yet as we continue to experience the climate change.
Climate change seems to many an Armageddon in slow motion and its dangers can feel impersonal and its causes diffuse. It is easy to think "I didn't cause this" or that "it doesn't directly affect me." But there is another way to look at it. Like Covid-19, if you are concerned about climate change, you can take actions right now to improve your relationship with water, your health and the health of your friends and loved ones.
It falls upon all of us to conserve the little water we have. We need to store the water from the rain and not let it run-off and go to waste. We need to practice rainwater harvesting to ensure that we have enough stored water for use in our households.
To reduce the consumption of groundwater, many people around the world are using rainwater harvesting systems. This practice has been around for thousands of years and has been growing at a rapid pace. In areas where there is excess rainfall, the surplus rainwater can be used to recharge groundwater through artificial recharge techniques.
Till today, rainwater is used as a primary source of drinking water in several rural areas. The best thing about rainwater is that it is free from pollutants as well as salts, minerals, and other natural and man-made contaminants.
Everyone can harvest rainwater using water tanks, drums and even buckets to collect the rainwater running off the roofs of our houses. Rainwater harvesting can also assist in minimising the amount of money spent on buying water credits as the harvested rainwater will be utilised for some of the activities in our homes like washing of cars, watering the garden and cleaning the house.
Due to the recent rains our dams and rivers are overflowing, but the heat associated with the climate change is speeding up the rate of evaporation. It is therefore crucial that the harvested rainwater is also kept in closed containers to ensure that the water is not lost through evaporation in this hot weather.
We need to always remember that South Africa is a water scarce country and ranks amongst the 30 driest countries in the world. Therefore, areas that experience large volumes of rainfall will benefit greatly from harvested rainfall. Also, dry areas will be able to benefit from harvested rainwater if it is distributed to these areas.
Let us all hold hands as Team South Africa and harvest rainwater to ensure that we do not let this much-needed water run-off and go to waste. This small act will increase our contribution towards water conservation efforts.
Written by Khulekani Ngcobo, Senior Communicator at the Department of Water and Sanitation