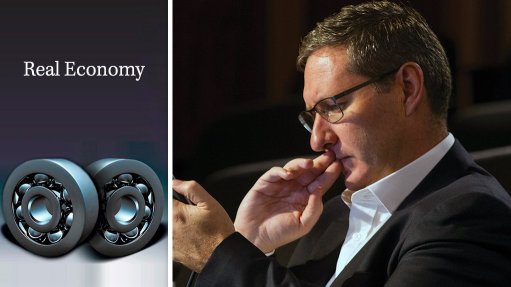 During a recent panel discussion on the 'electricity utility of the future', the Energy Intensive Users Group of Southern Africa's Piet van Staden made the point that industry could deal with complexity, but "we can't do expensive". He was speaking the day after Energy Minister Jeff Radebe released a draft Integrated Resource Plan (IRP) 2018, which confirmed that the cheapest way to provide new electricity in South Africa would be through a mix of solar photovoltaic (PV), onshore wind and flexible power generators, such as gas-fired power plants.
Nevertheless, for the period to 2030, the reference case in the draft IRP 2018 proposes deviation from the least-cost model so as to accommodate several policy adjustments. The main adjustments relate to the inclusion of the two independent power producer coal-fired power stations procured by the Department of Energy in 2015, the integration of 2 500 MW of imported hydropower in line with a treaty signed between South Africa and the Democratic Republic of Congo and the retention of the yearly limits on the amount of solar PV and wind that could be added to the system.
These adjustments, the document shows, will result in a tariff that is about 5% higher by year 2030, compared with the least-cost scenario. Overall, though, the cost differential between the reference case selected and the various other scenarios tested, including the least-cost scenario, is relatively small to the end of 2030.
However, that does not mean the IRP 2018 should go unchallenged, as it also points to the fact that a sluggish transition to a least-cost pathway could prove economically disastrous post-2030. From that date onwards, a material decoupling arises in between the least-cost mix, dubbed IRP1 in the document, and mixes that use assumptions that result in the inclusion of new nuclear capacity, as outlined in scenarios labelled IRP6 and IRP7.
For clarity, IRP1 envisages no yearly limits on the integration of variable renewable energy, while IRP6 envisages the imposition of a carbon budget, instead of South Africa's peak-plateau-decline strategy, and IRP7 envisages both a carbon budget and a market-linked gas price instead of an inflation-based increase. The cumulative cost difference between IRP1 and IRP6 and IRP1 and IRP7 is R192-billion and R336-billion respectively by 2040 and R515-billion and R875-billion respectively by 2050.
For people such as Van Staden, IRP1 is surely the best and only starting point for a discussion. What's more, it arguably presents a fairly conservative scenario, given that it assumes that the gaps left by variable renewable energy will be filled primarily by gas, which is expensive.
What if a renewables-led mix was supported by even cheaper demand-side solutions, such as an aggregation of the country's electric geysers to shift load during peak periods, or through a growing fleet of electric vehicles, or through increasingly competitive stationary battery storage solutions?
It is not overstating things to argue that South Africa, with its formidable wind, solar and land resources, has a genuine opportunity to position itself, once again, as a low-cost investment destination for energy-intensive activities. All that's required is some policy decisiveness, backed by some resolute implementation. And given our current economic predicament, we surely cannot and should not "do expensive".