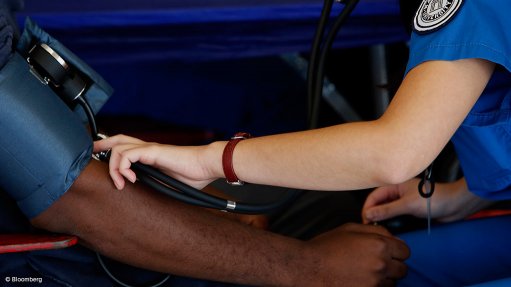 Photo by: Bloomberg
With only 10% of South Africa's hospitals being exempted from blackouts and most provinces having spent their diesel budgets, it have become even clearer that our health care system is wholly unprepared to deal with the incompetence of the ANC national government.
This follows a briefing by the national Minister of Health, Dr Phaahla, on the impact of blackouts on health services.
Despite these developments, the Western Cape Department of Health and Wellness has been working consistently to ensure that our quality healthcare is protected as much as possible.
In comparison to other provinces, the provincial Department has budgeted for the use of diesel for their generators and closely monitors to storage levels at our facilities. Earlier this month, we revealed that R21.8 million had already been spent on diesel fuel supplies between April and June.
As a result of good governance, the City of Cape Town has also been assisting with exempting tertiary hospitals such as Tygerberg Hospital, Groote Schuur Hospital and Red Cross War Memorial Children's Hospital from power cuts.
Owing to the important role hospitals play in the wellbeing of residents, the Department is working with both the City and Eskom to further exempt the following: Khayelitsha, Mitchells Plain, George, Vredendel, Worcester and Paarl Hospitals. This is yet another example of how our province is going above and beyond so that service delivery can continue no matter the odds being faced.
MPP Wendy Kaizer-Philander says: "With our country in a midst of a crisis, we implore that the ANC national government expedites its efforts to bring about a stable supply of electricity to our communities. Electricity is crucial for all health care operations and there are many pieces of equipment which it as people's lives quite literally depend on them. The DA in the Western Cape salutes our provincial government and department for going the extra mile in protecting patients and residents in this regard."
Issued by Wendy Kaizer-Philander, MPP - DA Western Cape Spokesperson on Health