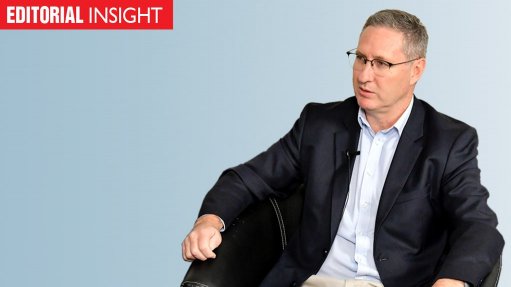 Electricity Minister Dr Kgosientsho Ramokgopa may have been making a nuanced point when indicating that his immediate priority was on improving Eskom's generation performance rather than its restructuring. Nevertheless, the statement could still have negative consequences.
Naturally, the intensity of loadshedding can be immediately eased if the gap between the nameplate capacity of the coal fleet and its actual performance were to be narrowed. Notwithstanding short periods of improvement, the energy availability factor (EAF) of the fleet has been on a declining trend for several years, falling to below 50% for the first time late last year, and remaining well below historical levels for much of the first quarter of 2023. As a consequence, South Africa has experienced its worst-ever few months of power disruption, triggering economic decline, social discontent and even some court cases.
To be sure, stabilising the EAF and, more importantly, having a clearer picture of what energy the coal fleet can and will deliver ahead of unit retirement is important for immediate supply security, as well as for creating the headroom required for the build-out of the replacement fleet. In other words, having coal energy targets that are not only achievable but also achieved could go a long way to ensuring that the next phase of South Africa's energy transition is less disruptive than has hitherto been the case.
The current focus on meeting the board's Generation Recovery Plan – which envisages the EAF recovering to 65% by the end of March next year and to 70% by the end of March 2025 – could have several unintended consequences.
For one, it could well be achieved on the back of an unsustainable energy utilisation factor, or EUF, which will lead to future unreliability. For much of last year, the EUF across the coal fleet stood at above 90%, which Eskom itself considers problematic, arguing that an EUF of between 60% and 70% is more appropriate for its older plants.
Secondly, it could lead to some incumbency inertia or even muscle-flexing, whereby Eskom and others in the coal value chain begin making the case for life extensions. This would be counterproductive for two reasons: it will raise the cost of electricity, given that brownfield coal won't be cheaper than a combination of wind, solar and flexible generators; and it will delay the decarbonisation that many of South Africa's export-focused businesses now require to secure their competitiveness in a world where carbon tariffs are a real and present danger.
Thirdly, it could well stymie the most important reform required for placing South Africa on a more secure and cleaner electricity supply footing: the creation of an independent grid company and system operator that has the focus and financial firepower required to build and manage the assets needed to unlock much-needed new generation, as well as to make the unencumbered decisions required for an electricity market supportive of development and growth.
That is why it is so vital that Ramokgopa navigates the generation recovery walk, while chewing the reform gum.