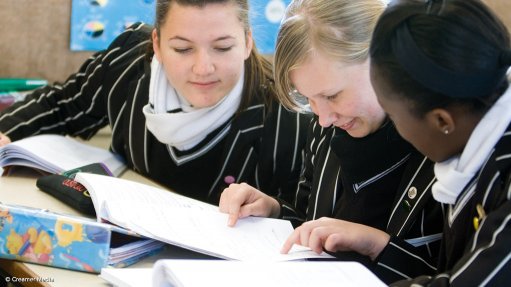 Photo by: Creamer Media
The Democratic Alliance (DA) in the Northern Cape congratulates learners and commends educators whose combined efforts contributed to an increase of 5.4 percentage points in the provincial pass rate for the 2021 National Senior Certificate examinations.
School communities, especially in rural areas, struggled with numerous challenges over the past two years and it is encouraging to see how many learners still persevered despite the odds. It is particularly encouraging to see improved pass rates for districts that recorded drastic decreases in the previous year. John Taolo Gaetsewe recorded an increase of 7 percentage points in 2021 after its catastrophic decrease of 17.8 percentage points in 2020, for example, and we want to see that this upward trend continues.
To do so, we must get the basics of education right. We must eradicate the lingering threat of asbestos contamination, fix structural problems at schools, and provide safe learner transport. We also need to address socio-economic constraints that contribute to the high drop-out rate and the high rate of teenage pregnancies in the province.
Although the Northern Cape's pass rate of 74.1% reflects the largest improvement in the country, we cannot be complacent and must use this momentum to make more meaningful strides in improving the quality of education offered to all learners. We do not want to be the best improved province only; we want to be the best province overall.
Issued by DA Northern Cape Provincial Spokesperson on Education, Priscilla Isaacs, MPL