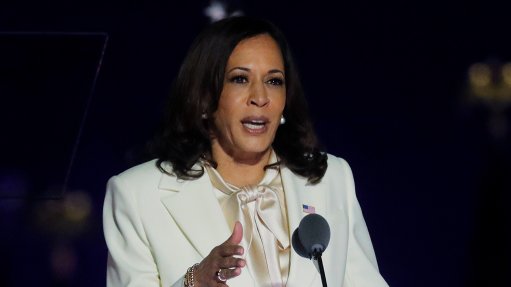 US Vice President Kamala Harris
Photo by: Reuters
US Vice President Kamala Harris starts a weeklong trip to Africa this weekend as the country seeks to pitch itself as a better partner than China, which has invested heavily in the continent over several decades.
Harris will discuss China's engagement in technology and economic issues in Africa that concern the United States, as well as China's involvement in debt restructuring, senior US officials said.
One of the three countries Harris will visit is Zambia, which was the first African country to default on its sovereign debt during the Covid-19 pandemic, and is working with its creditors, including China, to reach an agreement.
"We're not asking our partners in Africa to choose," said a senior official, describing the competition with China, although he added that the US has "real concerns about some of China's behaviour in Africa" and its "opaque" business dealings.
Harris will be in Ghana from March 26 to 29, then in Tanzania from March 29 to 31. Her final stop is Zambia, on March 31 and April 1. She will meet with the three countries' presidents and plans to announce public- and private-sector investments.
The official, who spoke on condition of anonymity because of the sensitivity of the matter, said Harris would discuss the best ways for the international community to address debt challenges faced by Ghana and Zambia.
The White House hosted an Africa Leaders Summit in December, and US President Joe Biden is expected to travel to Africa this year.
Harris has a personal connection to Zambia. Her maternal grandfather worked in the country, and she visited him there as a girl.
"The Vice President is very much looking forward to returning to Lusaka, which is a part of her family's story and a source of pride," one of the officials said.
Harris will also meet with young leaders and business representatives and discuss topics such as climate change and food insecurity.