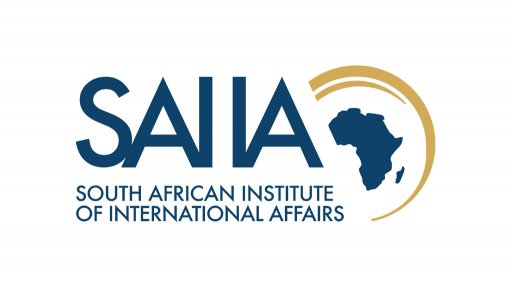 The South African Institute of International Affairs Carmel Rawhani argues that African countries should emulate their Nordic coutnerparts, which have begun tackling societal problems at city level.
The United Nations' (UN's) slogan for World Cities Day, which falls on October 31 each year, is 'Better cities, better life'. This year's theme, 'innovative governance, open cities', referenced the idea that urbanisation has immense potential to improve people's lives. Given the UN's focus on using the Sustainable Development Goals (SDGs) to advance global development by 2030, why is World Cities Day important? And what does it mean for Africa's cities?
According to the UN, more than 50% of the world's population lives in cities, most of which will grow at an increasing rate. In Nigeria, Lagos's population will double by 2050, becoming the world's third-largest city. The number of mega- cities (with a minimum population of ten-million inhabitants) will increase to at least 41 by 2030. In 15 short years, many challenges facing humanity, as well as the opportunities for addressing them, will necessarily be couched within the urban setting.
Tackling societal problems at the level of the city has already begun in the Nordic countries, known for their developmentally advanced cities, such as Stockholm, in Sweden, and Copenhagen, in Denmark. Thanks to their decentralised systems of governance, municipal leaders are able to engage multiple stakeholders in bettering the quality of life for all. City officials' extensive political and fiscal liberties have enabled Stockholm, for example, to introduce taxes aimed at reducing road congestion, decreasing pollution and enabling transport infra- structure upgrades using the tax revenue generated. Through policies like these, Sweden could well be one of the first countries to achieve the SDGs, and other countries are learning from its cities.
A public-school feeding scheme in the Swedish city of Södertälje caught the attention of the international relations department in the Spanish city of Mollet de Valles. City authorities adapted the scheme to their Mediterranean milieu by accounting for differences in food preferences and styles of school canteen management. Faced with shrinking budgets and increasing needs, Mollet de Valles found an ideal solution in Södertälje's multistakeholder partnership, linking farmers, teachers, civil servants and cooks to provide more services without incurring increasing costs. The learning has become bidirectional, as Södertälje was inspired by the amendments introduced by Mollet de Valles, applying them to its own policies. This is one example of how planning and knowledge sharing at city level can improve lives.
The obstacles to development that innovative Nordic cities seek to address are summarised by Nordic working group Nordregio. They include continuous urbanisation, dense cities that must serve multiple functions, significant socioeconomic inequality, and diversified lifestyles and mobility patterns.
These problems are not unique to the region – they reflect the global social reality. A 2017 World Bank report describes Africa as having "crowded, disconnected and costly cities . . . [that] inspire low expectations". The problems facing cities are the same problems facing society on a global scale. According to the Open Knowledge Foundation, one of the best ways to engage individuals in tackling these issues is localising them, rendering them more relevant. Cities encapsulate this very opportunity.
Where decentralisation and empowered city municipalities coincide, individual and State accountability, as well as the ability to implement policy, are enhanced, making city government an important nexus for change and learning. Former New York City mayor Michael Bloomberg highlighted this when he said: "Nations talk, cities act." This process is already under way. Cities like Davao, in the Philippines, and Kep, in Cambodia, are moving to implement the SDGs without waiting for their governments. Davao has mapped out local initiatives currently working towards the SDGs, creating local indicators, and Kep officials cooperate with businesses and civil society to cut down on waste production. Small cities such as Woodstock, in Canada, are establishing themselves as leaders in renewable energy, aiming to rely on it entirely for electricity, transport and heating. The City of Cape Town, in South Africa, seeks to end apartheid's legacy of spatial injustice by working to bring affordable housing to the previously exclusionary city centre.
By discussing challenges to, and opportunities for, development at city level, participation can be enhanced, as can political buy-in, because of the increased potential for leadership recognition by a citizenry intimately aware of the goals its governments must meet. For Africa, improving people's lives at city level will mean the creation of urban policies that build on the current successes in the Nordic countries and elsewhere, but adapted to the additional obstacles faced by the continent, including higher rates of poverty, inequality, corruption, violence and instability.
According to South Africa's African Centre for Cities, urban plans on the continent must be pragmatic, scalable, responsive and inclusive.
World Cities Day is important because it highlights an invaluable vehicle for achieving the SDGs – the city. This day highlights implementable solutions that, with purposeful modification, hold great promise for Africa. Good city governance can catalyse broad-based sustainable development. The opportunity to realise the potential of cities must be acknowledged, not just for 24 hours, but throughout the year as the continent works to realise the SDGs.
Rawhani is a researcher in the South African Institute of International Affairs' Governance and Foreign Policy Programme