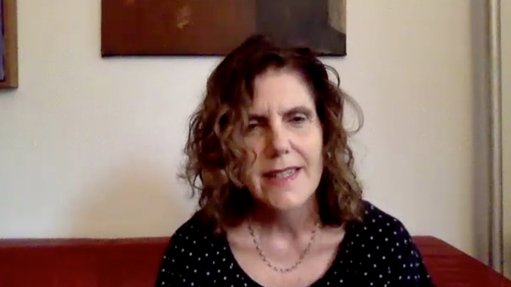 Philippa Garson
"[Philippa] captures the determination of the Weekly Mail newspaper to unmask those fuelling the violence and expose state complicity, reminding us how bloody was this peaceful transition and how precarious the outcome. She evokes - in a deeply personal, honest and moving account - the ordinary people who, away from the media spotlight, paid a heavy price to bring us democracy." – ANTON HARBER, co-founder and former editor, Mail & Guardian

"An important and riveting slice of South African history told by someone who was right there at the ringside." – MONDLI MAKHANYA, editor of City Press

Suddenly, two men, with sweat pouring from their faces, ran into the crowded church grounds. The women must be ready to run, they said, Inkatha may attack. But there was nowhere to run to. And now, some blanketed men, the veteran fighters of Phola Park, who'd torn a hole through the fence behind the church, began streaming in, sending a wave of panic through the trapped sea of bodies. "Turn off the lights," someone shouted.
In the terrifying darkness, Mondli and I lay low in our car, trying to blunt our nerves with quarts of warm, foamy beer that someone had given us. Each time another taxi circled the yard slowly, panic stirred again. The hours crawled by.
Philippa Garson worked for the brave and upstart Weekly Mail during the early 1990s, where she covered the civil war between Inkatha and ANC-aligned communities. Undeniable is an account of that period of her life, where she and colleagues, Mondli Makhanya, Kevin Carter, Eddie Koch, Anton Harber and others, tracked and discovered the involvement of a Third Force, which was fuelling the killing frenzy.
There were times when Philippa escaped with her life. In this book, she tells of the casualties, victims of war and colleagues who did not. Her relationship across the colour line and partying during the off-hours in an effort to diminish the pain of what she had witnessed are all part of this brilliant account of a harrowing period in South African history. It is a period that has not been investigated sufficiently, and which escaped much scrutiny from the Truth and Reconciliation Commission. Rogues, lovers, family, friends, journalists, warlords and victims are all part of Philippa's gripping memoir, in which she explores what it was like to investigate apartheid crimes through the lens of white privilege.

ABOUT THE AUTHOR
Philippa Garson is a journalist and writer who began her career as a trainee reporter at Weekly Mail (later Mail & Guardian) in 1989, where she covered township violence and investigated 'third force' activities. She went on to write about politics, education, health and other beats for the paper. She then worked as editor of the newspaper's sister publication, The Teacher. Philippa reported extensively on HIV/AIDs while completing a Media Fellowship at Wits University's Journalism School. Today she writes about global development, health, human rights and humanitarian issues for a range of publications and clients. She has won two media awards and was selected to participate in four UN Foundation Press Fellowships. She lives in Brooklyn, New York, with her family.
Undeniable: Memoir of a covert war is published by Jacana Media