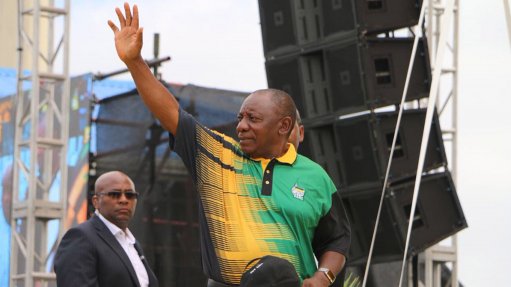 South Africa's Deputy President Jacob Zuma
South Africans are liberated at last. With the disgraceful and destructive leadership of Jacob Zuma now behind us, our hope is to look forward to proper and honest government, free of corruption and patronage.
All eyes are on Cyril Ramaphosa to lead the country of the quagmire and towards a better future.
South Africa's economy is closely linked to governance and political performance. The mining sector and state-owned companies need urgent attention and decisive leadership. South Africans are looking to him for improved economic performance in all sectors, which must include market-friendly messages that will stimulate much needed investment and job creation.
Workers are tired and weary of empty words and misleading promises. They want to see action and want to see their own circumstances bettered. They want a leader who puts the people first, acting in the best interest of the country.
We wish Ramaphosa only the best on his way forward.
Issued by UASA