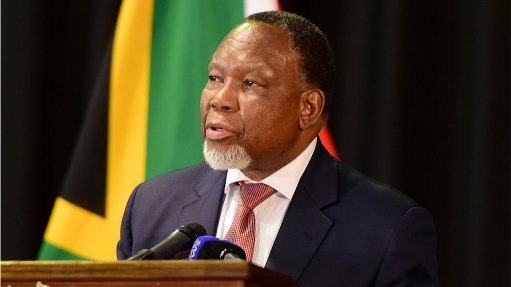 ANC Electoral Committee chairperson Kgalema Motlanthe
In the lead-up to the African National Congress's (ANC's) fifty-fifth elective conference, in December, former President and ANC Electoral Committee chairperson Kgalema Motlanthe pointed out that trust in the party can only improve if individuals form a collective leadership and are, themselves, unimpeachable and confidence inspiring.
Motlanthe was in conversation with broadcast and financial journalist Alishia Seckam during a PSG webinar on the future of politics in South Africa.
He said the elective conference would give the party a sense of where it was heading simply by how the nomination process and selection of leaders was conducted.
He said when he reflected on where the ANC could have "missed the boat", there were a number of instances and moments in the country's past where, "had we acted differently, we wouldn't be where we are today. One of those is the position of the national chairperson".
He explained that the leadership collectives elected in Polokwane during the 1990s had very little regard for Constitutional prescripts and relied more on numbers.
"If in their view you were a lone voice it did not matter, you can say whatever you want but they will still carry on what they decide. This made it difficult. The recall of President Thabo Mbeki was one of those instances where we had completely different views but the overwhelming majority felt that there should be a recall," he revealed.
Seckam noted that the ANC was losing favour with the electorate and she added that South Africans were becoming impatient, if they were not completely impatient, with the high unemployment rate, rising of costs of living, lack of service delivery, Eskom's prolonged stage 6 load-shedding, corruption, lack of good governance and lack of accountability.
Motlanthe said if the elected collected leadership in the upcoming ANC conference inspired confidence then it would have a positive impact in favour of the ANC.
The ANC's general membership and support base, as well as general South Africans would want to see signs in concrete terms that indeed there was a break with the past, he added.
He pointed out that the ANC's National Executive Committee (NEC) was an important structure for conferences, as it would also be in charge of organisational matters if the ANC remained the governing party.
He said the NEC would be the structure of leadership that was going to have great influence on who was ultimately appointed to govern the country.
Meanwhile, he pointed out that the ANC now was led by the fourth generation of Congress of South African Students (Cosas) leaders.
"I think in the fifty-fifth elective conference we are going to see even more of the younger Cosas generation in that leadership. The issue really is are they well-grounded in putting the people first or not? Have they learnt the bad ways of putting themselves ahead of the interest of the people or not? As far as inter-generational mix, the ANC is basically in the hands of the Cosas generation. That is the reason why the older generation is coming up with initiatives like 'bend our democracy' - there is not space for them to participate in the political space of the ANC," he said.
INDIVIDUAL PREPS AND COALITIONS
Motlanthe said while individual representation in the party "sounded ok", coordination of individuals was problematic.
He explained that there was always friendly tension between the burden of leadership at a national level, and having a constituency which must be looked after. He said striking that balance was a function of coordination.
He said independent representatives would have to, at some point, see whether there was an alignment in their manifestos and priorities. He also pointed out that coalitions required compromises and needed maturity.
"My view is that we ought to lay emphasis on creating efficient local State governments with local economies, that's what we should really strive for. Because if we have a situation where our municipalities are dysfunctional, local economies are not working at all simply because there is no supportive infrastructure. We should prioritising fixing that end of our government. Then, even if you have coalition governance at a national level, it wouldn't matter because the economies and the governance and the service, that's where ordinary citizens interface with the State," he said.