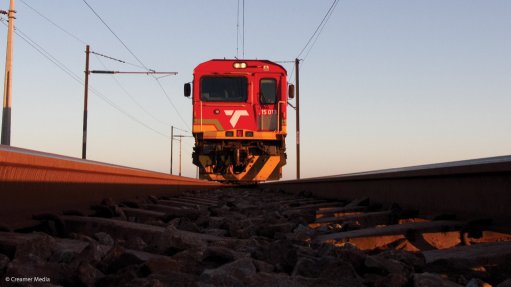 Photo by: Creamer Media
As the Chairperson of the Western Cape Standing Committee on Transport, I will be engaging Transnet to request details of the recent declaration of a force majeure at its ports in light of its workers' strike action over wages.
In particular, clarity is needed in regard to the impact of the force majeure on the operations of the Port of Cape Town. The Port of Cape Town is incredibly important to the Western Cape's economy, especially in regard to the exportation of agricultural goods.
For months, the port was faced with continuous backlogs and challenges and is finally now seeing improvements following the implementation of a host of interventions to improve efficiency. Clarity is thus needed in regard to how the force majeure will be managed and the potential impact it will have on the operations of the port.
This past week has yet again highlighted the persistent challenges facing rail in South Africa. The declaration of the force majeure also follows comments by Minerals Council CEO Roger Baxter that the mining industry has lost R50 billion in opportunities due to the deterioration of Transnet's capacity in rail and ports in 2022 alone.
The absence of reliable and functional trains in the country is a major threat to the country's economic development. From the passenger rail services to cargo trains, rail in South Africa is entirely incapacitated.
The ANC national government continues to oversee the mismanagement and deterioration of critical infrastructure. Freight infrastructure is in a fragile state and the force majeure has the potential of making matters even worse.
Issued by Ricardo Mackenzie, MPP - DA Western Cape Spokesperson on Transport