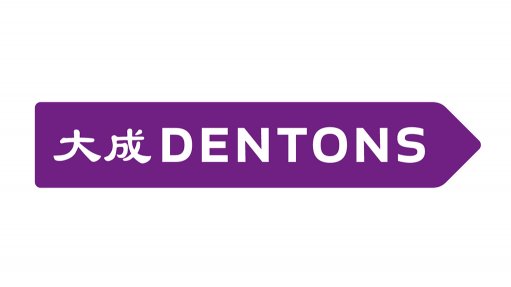 In the old days, people would talk about "the wireless"; they were listening to "the wireless". In today's parlance, this has a whole different meaning and its not possible to listen to "the wireless" any more – instead we use wireless for a whole host of other activities, including listening to radio stations.
This is of course, what we would say today. We would say we are listening to the radio, or we are listening to a radio station. Radio stations are known by different names and sometimes by reference to their frequency, such as 947, a station operating in Gauteng.
Radio is a vital form of broadcasting, which itself is a vital platform to disseminate information, to share news and views, to play music to appeal to a particular audience, and to attract and broadcast advertising. This is how radio stations make their money. Advertisers are attracted to a particular station because it is popular with the advertisers' target market (a certain type of listener) and the advertisers pay for their products and services to be marketed on air at different times of the day, to that audience.
Our Constitution provides for an independent regulatory authority to be created specifically to regulate broadcasting "in the public interest". This phrase has several possible meanings, but for purposes of this article we take it to mean that broadcasting should be regulated so that the general public is protected from harmful or hate speech, content that is harmful to children, and news that is one-sided or inaccurate. The public interest should also mean that the general public can choose to be entertained and informed by any one or more of a variety of broadcasters (television and radio), whose right to broadcast should be protected.
The South African regulatory authority, ICASA, is entrusted with the job of protecting diversity in the ownership of radio and television stations and ensuring that they comply with a host of regulations it has developed.
So what, then, is the relevance of a format? A format in radio is much like a bouquet on a pay tv station. It is programming broadcast by a particular radio station which consists of content tailored to musical taste, interest, or an advertiser's target market. This market is a particular kind of audience, sometimes defined by age, language, or ethnicity. Talk radio is a format on its own, and religious stations and stations mostly covering sports are also types of formats.
Several articles describe formats as categories of music or even as "personalities". A radio station becomes defined by its format, and its branding, jingles, competitions, special interests and presenters all promote that style, or brand – they promote that format. For many years 702 has been the name that means "talk radio", even "business radio", a format that has now defined it in the market. Jacaranda in Gauteng is a dual-medium station broadcasting in two languages, completely intermingled with one another, and playing both English and Afrikaans music. Their format works – they are a popular station with both English-speaking and Afrikaans-speaking audiences. Gagazi FM in KZN is a dual-medium English and Zulu-speaking station offering Kwaito and House music. This format is popular with the audience that this station has created.
Formats are not regulated by ICASA. ICASA has very clear duties and powers under the governing legislation, the Electronic Communications Act and the Broadcasting Act, and determining a station's format is not one of them. This is because a format is a commercial decision. When a company decides it wants to launch a radio station it must apply for a licence from ICASA and this involves paperwork and planning – the company must convince ICASA that it knows how to run a station and that it will offer a competitive service that will be beneficial to listeners in the area it wants to operate in. However, the category of music the applicant for a licensee decides to choose to play and how it decides to arrange that is entirely a commercial decision. This makes sense given that the company will have to attract advertisers to its station in order to earn revenue, in order to keep the station going.
The top 40, also known as Pop CHR, is one of the most popular formats for younger audiences, says cloudrad.io, quoting Nielsen stats. This is followed by "adult or variety hits" which are formats played by stations that include modern pop and rock hits from artists such as Adele, Katy Perry, Kelly Clarkson, and Maroon 5. Alternative or "underground" rock from the 70s is a firm format favourite, and then stations playing formats featuring hip hop, R&B and Indy music styles. An entire station can be structured with a focused sound or format, aimed at attracting and retaining (and entertaining) a particular audience.
The recent launch of Hot 1027 on the same frequency as the former Classic 1027 has caused consternation among radio stations in Gauteng. The classical format licensed in the 90s has sadly had to give way to other formats that advertisers and their target market can more easily relate to. The dwindling number of dedicated classical music fans will hopefully be able to stream their preferred music styles or listen on DStv if they are subscribers. Its perhaps a sad day for music, but not necessarily for radio. If stations want to stay alive, they have to adapt, innovate and compete. The best and only way to do that is to go with a format that works.
Written by Kerron Edmunson, Consultant, Dentons South Africa