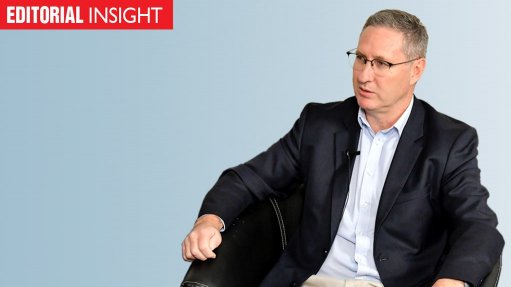 If one scrutinises the actions taken, since 2014, to extricate South Africa from a power crisis that has sapped business and investor confidence and has undermined trust across society for over a decade, one would be excused for questioning whether there is a crisis at all.
Besides a short period of reprieve in 2018 when government eventually cleared the hurdles illegally blocking the construction of 27 renewable-energy projects procured in 2014, there is little to show for years of political promises and the gallons of real and digital ink spilled to bemoan the crisis.
True, the eventual updating of the Integrated Resource Plan (IRP) in October of 2019 was a major milestone.
Yet, at the time of writing, none of the core elements of the IRP 2019 had been implemented, even though Ministerial determinations to unlock emergency and utility procurement were belatedly sent to the regulator for its concurrence, which was eventually provided. By the time you read this, the tender for emergency power may well be in the market.
The only real action taken relates to an obscure decision in the IRP 2019 to "commence preparations for a nuclear build programme".
Despite there being no allocation for nuclear in the plan, government still believes issuing a request for information for a speculative 2 500 MW new nuclear build to be a priority, which it simply isn't. Even should South Africa eventually proceed, there is no way, given the lead times involved, that nuclear can assist in alleviating the immediate crisis.
In the meantime, procurement programmes (besides the likely movement on the emergency scheme) have not been launched, the market for self-generation remains mired in red tape, Eskom's energy availability factor has deteriorated further and the Medupi and Kusile build programmes continue to underperform, despite some progress.
The net effect is a crisis that has deepened, notwithstanding that fleeting period of demand relief, which arose during the initial stages of South Africa's Covid-19 lockdown.
A new Council for Scientific and Industrial Research (CSIR) report, which was released as Eskom resumed load-shedding again in mid-August, offers insight into the depth of the crisis.
The analysis shows that load-shedding in 2020 was already higher at the start of August than the 1 352 GWh shed in 2019, hitherto regarded as the country's most intensive year of load-shedding.
The prognosis is equally dire, with the report pointing to a capacity supply gap of between 5 000 MW and 8 000 MW and a yearly energy gap of between 500 GWh in the outer years to as high as 4 500 GWh in 2022.
Should such energy shortages arise, the yearly economic costs are estimated at between R60-billion and R120-billion, based on a cost of unserved energy of R87.50/kWh.
If this analysis, coupled with the resumption of load-shedding, doesn't trigger action, then it's not clear what will.