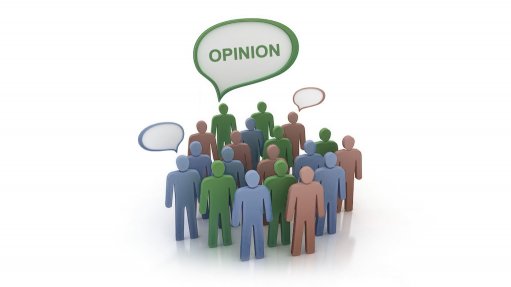 On Monday President Cyril Ramaphosa announced the national lockdown of 21 days to contain the spread of the novel coronavirus (Covid-19), during which people are allowed not to go to work and stay at home, allowed to leave home only to buy essential food, seek health care and collect social grants. While others tried to stock up food yesterday, but it looks like not everyone is taking it serious and it became clear that many people are not adhering to the social distancing health measure.
It may be disappointing to see on the news and on social media people out shopping and carrying on with their daily routines despite the national lockdown. To some fellow South Africans it looks like they are irresponsible, careless and selfish. The big question is did the government message reached all of the intended recipients about why it's implementing the lock down and why social distancing is important? If the health Information is not communicated correctly or not reaching to the people it will be a big challenge to deal with the spread of the virus.
Tshepo Matseba, founder of Reputation 1st Group and former President of the Public Relations Institute of Southern Africa (PRISA), says that South Africa would be missing out on an opportunity to engage masses of South Africans if the country didn't fully exploit all television platforms at its disposal. "We acknowledge that SABC radio is leading the way in terms of disseminating information to various communities across South Africa and importantly, in their own languages. However, there is a significant opportunity that the SABC is missing. While there are pockets of live broadcasts on some of the channels at different intervals during news, the broadcaster is missing out on opportunity to take advantage of one of its leading platforms, SABC 1 and perhaps 2 and 3. For example, SABC 1 on Friday night, 27 March 2020, had not changed their schedule and therefore, people think things are normal. If we are going to change behaviour, scheduling must be disrupted because in its current form, people assume that there is actually no crisis," says Matseba.
The role of SABC especially during this time is to spread the awareness, inform and educate the people about relevant health information around coronavirus. During national lock down at night, most people prefer to watch their favourite soapies. According to the recent survey by the Broadcasting Research Council of SA (BRCSA) Uzalo and Generations are the two top most watched TV show in South Africa, Uzalo with 9.08 million viewers and Generations The Legacy with 8.4 million viewers.
Matseba adds that there is no live feed of the COVID-19 media conferences on SABC 1, 2 or 3 because they are continuing as if life is normal. "Only channel 404 on DStv in terms of SABC mainstream platforms is broadcasting live content. Unfortunately this caters for a limited 'privileged' few who either have access to DStv, fibre, or data – which is rather expensive for most people in South Africa," he says.
"We earlier wrote to the Minister in the Presidency, Jackson Mthembu and his team was responsive. The SABC issued a statement announcing that it had decided to 'urgently expand its News and Current Affairs services on free-to-air television channels, effective immediately.'"
According to the SABC, from "today [28 March 2020] onwards, all relevant media briefings and other communications relating to the coronavirus, will be carried live on SABC 2 and/or SABC 3. The specific channel for transmission will be announced once the information becomes available, or closer to the time. This will be in addition to other targeted news and information slots that have been introduced recently."
The public broadcaster's Group CEO, Mr Madoda Mxakwe, says "it is the SABC's public interest obligation to ensure that all our citizens are appropriately and adequately empowered with credible information, in order to adhere to prescribed precautionary measures and lockdown regulations. The public broadcaster is part of nationwide efforts to preserve lives," he says.
"The challenge with Coronavirus is – how do we bring the message to the same level for everyone, including people in rural areas, the vulnerable and the poor. While we are at it, we should also note people with disabilities and the elderely. The situation right now is concerning and worrisome," concludes Matseba.
At the Covid-19 update press conference last night, this is where Minister Fikile Mbalula, Jackson Mthembu, Nosiviwe Mapisa-Nqakula and Bheki Cele elaborated extensively about why government is implementing national lock down and the importance of social distancing during their shopping. In deed the SABC has missed the opportunity to cross live to the press conference.
We need to send a message to the decision-makers at the SABC or to the Minister of Communication go take action. Every platform must be fully exploited to change the narrative and create more awareness.
For South Africa to flatten the curve people must change their attitude and behavior and start taking government's plans in dealing with the outbreak seriously.
Written by Lazarus Tshwari in his capacity