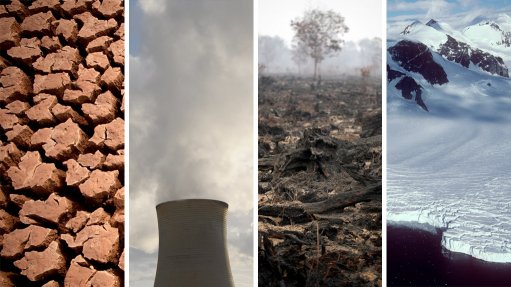 A coalition of organisations including the African Climate Alliance, Government's Integrated Resource Plan for Electricity (IRP) and a Ministerial determination of September 2020, that calls for the development of that coal capacity. This comes at a time when South Africa needs to urgently transition away from l coal to avoid the harms of the climate crisis. The group argues that proceeding with new coal-fired power electricity capacity when there are feasible clean alternatives that do not have these harmful impacts would be in conflict with the Constitution. This means that an IRP that irrationally includes expensive new coal could be held up by court challenges for years to come.
With cheap renewable electricity alternatives, the South African government has an opportunity to produce clean and affordable electricity without the same harmful effects on health, climate change, and environmental impacts. There are also job opportunities that come with transitioning to cleaner electricity sources as the world moves away from coal. We need the government to adopt an electricity policy (and IRP) that unlocks the potential for clean energy and rejects new coal power.
The impact of coal on the environment has been proven to speed up climate change, which has irreversible harmful repercussions for all aspects of life in South Africa. Today's youth will bear the brunt of these impacts as climate impacts intensify in the coming years.
In his report, Garret Barnwell states that "The government's choice to not adequately avert the mental health impacts of climate change contribute to the psychological experience of institutional betrayal and secondary trauma for current and future generations. The institutions that are supposed to safeguard communities are the ones making decisions that will have irreversible and profound consequences for their mental health and wellbeing. We cannot escape the fact that climate change impacts pose an existential threat to individuals, families, and communities that is psychologically - and otherwise - harmful."