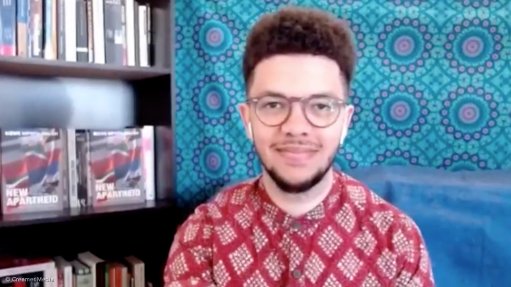 Sizwe Mpofu-Walsh
Apartheid has always survived on violence. Forced removals, political assassinations, massacres and mass imprisonments all maintained the apartheid state. Apartheid's notorious police force was a key institution in this violence. The conversion of violence from public to private institutions provides, therefore, an important window into the persistence of apartheid under democracy. The new apartheid uses a wide repressive apparatus of its own, designed to entrench power and property relations. But this apparatus exists parallel to state control, permeating malls, recreational areas, transport terminals and busy streets.
South Africa's story is often presented as a triumph of new over old, but while formal apartheid was abolished decades ago, stark and distressing similarities persist.
Dr Sizwe Mpofu-Walsh explores the edifice of systemic racial oppression — the new apartheid — that continues to thrive, despite or even because of our democratic system.
ABOUT THE AUTHOR
Sizwe Mpofu-Walsh is an author, political commentator and recording artist. A postdoctoral fellow at the Wits Institute for Social and Economic Research (WISER), Mpofu-Walsh holds a DPhil in International Relations from Oxford University. His first book, Democracy and Delusion: 10 Myths in South African Politics, was an instant top seller. It won the City Press-Tafelberg Nonfiction Award and was longlisted for the Sunday Times Alan Paton Nonfiction Award. The book was accompanied by a rap album of the same name. Mpofu-Walsh has a popular channel, SMWX -- the Sizwe Mpofu-Walsh Xperience -- where he interviews commentators and politicians and analyses issues that matter in South Africa. He is based in Johannesburg.
The New Apartheid is published by Tafelberg, an imprint of NB Publishers