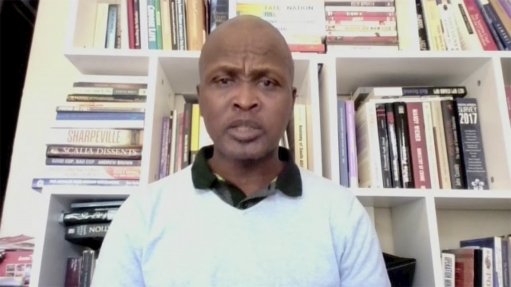 Ralph Mathekga
For nearly three decades, the ANC has held South Africa's politics in an iron grip. Even as its reputation was dented by scandal and poor performance, the party continued to win every national election with an absolute majority.
Political analyst and bestselling author Ralph Mathekga looks beyond the giant towering over the political landscape and sees a future in which the ANC no longer holds absolute power. With the party seemingly at war with itself and President Cyril Ramaphosa battling to rein in corrupt cadres, Mathekga predicts that the ANC will fall below the critical 50 per cent threshold before the end of the decade.
The decline of the ANC could provide new opportunities and bring political reform, but also uncertainty. If the ruling party loses power, who will be in charge? Who or what will come after the ANC, and how will this affect South Africa? Dare South Africans dream of a brighter tomorrow, with a more balanced politics and greater accountability?
ABOUT THE AUTHOR
Ralph Mathekga is one of SA's leading political analysts. He taught politics at the University of the Western Cape and worked as a senior policy analyst at National Treasury. He is often quoted by local and international media and comments regularly on TV and radio. Ralph is the author of two bestselling books and holds a PhD in politics.
The ANC's Last Decade: How the decline of the party will transform South Africa is published by Tafelberg, an imprint of NB Publishers