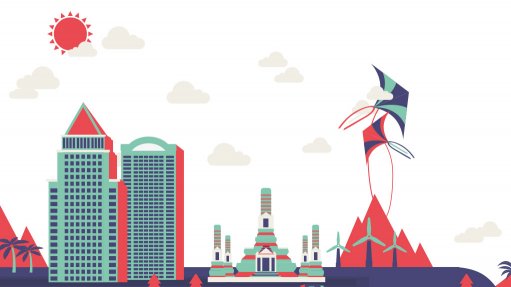 Thailand, aiming to assess the flexibility of its electricity mix in line with national expansion plans, has engaged with the International Renewable Energy Agency (IRENA) to carry out an initial FlexTool study. Along with the current investment plan, the Thai authorities wished to consider more ambitious levels of renewables in the power system, based on untapped potential identified in IRENA's Renewable Energy Outlook: Thailand.
Thailand's power system is characterised by a high share of natural gas-fired capacity and low solar- and wind-based generation capacity. The current plan calls for increasing these variable renewable energy (VRE) sources some 7.5 gigawatts by 2036. IRENA's REmap analysis, in contrast, indicates that the country could increases them by nearly three times as much.
IRENA has worked closely with Thailand's Department of Alternative Energy Development and Efficiency (DEDE) to assess whether the Thai power system is flexible enough to cope with high VRE penetration. The resulting brief suggests various cost-efficient investment options and provides a sensitivity analysis to identify the smoothest way for the country to reach high shares of renewables.
Based on the results, DEDE affirmed the value of the IRENA FlexTool in assessing system readiness for such an undertaking.
Report by Irena