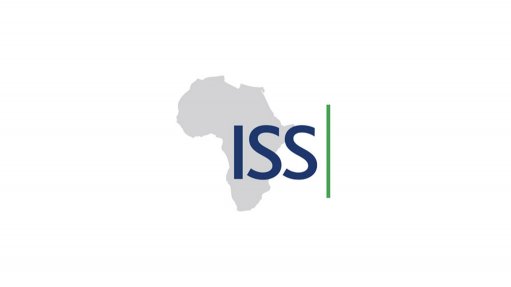 In February 2022, the United States (US) government uncovered money laundering syndicates involved in stealing Covid-19 relief funds from the US and transferring them to Kenya.
The US Federal Bureau of Investigation and Internal Revenue Service Criminal Investigation found that between February 2020 and February 2022, US$250-million was illegally transferred through banks, real estate agencies and other financial institutions in Kenya. The money was used to buy beach plots, luxury vehicles and holiday homes, among other things.
The US investigative agencies named 47 suspects in the theft of Covid-19 relief funds from the state of Minnesota. The paper trail indicated that the money was obtained from federally-funded US child nutrition programmes and then illegally transferred to Turkey, Kenya and Dubai. When the suspects were caught, they still had over US$114-million stashed in various accounts.
The syndicate facilitating the theft and transfer of money to Kenya included US citizens working in the humanitarian sector in collusion with US citizens with kinship links to Kenya. Fake companies were created in the US to receive the child nutrition programme funds, which were then transferred to individual accounts in Kenya.
The main suspect, Aimee Bock, used her organisation, Feeding Our Future, to transfer US$32-million to Abdiaziz Shafii Farah, a Somali-American, on the pretext of providing 16 000 meals to vulnerable children in Savage City, Minnesota. Farah used the money to buy houses for himself from Capital View Properties Limited, based in Nairobi.
Another man linked to the money laundering syndicate, Liban Yasin Alishire, was also found guilty of fraud. Through his organisation, Community Enhancement Services, Alishire falsely claimed to have provided over 800 000 meals to children of vulnerable American families between February and October 2021.
Alishire's prosecution at the Minnesota District Court revealed that he fraudulently received more than US$2.4-million in federal Covid-19 relief funds. He transferred US$210 983 to his Kenyan shell company, Jaafar Jelle & Co, using it to purchase prime beach property in Diani, Kenya. A further US$500 000 was reportedly used to buy a boat, trailer, pick-up truck and an apartment in Nairobi. Others used the proceeds to purchase an aircraft to be delivered to Kenya.
While the conviction of the 47 suspects on money laundering violations in US courts was successful, the trail of illicit fund transfers indicates legal and enforcement loopholes on the Kenyan side.
In 2022, Kenya ranked 67th out of 100 countries in the Financial Secrecy Index. A source at Kenya's Directorate of Criminal Investigations told the ENACT project that the ease with which US Covid-19 mitigation funds entered and were laundered in Kenya highlights weaknesses in Kenya's anti-money laundering legislation.
The Kenyan Proceeds of Crime and Anti-Money Laundering Act of 2012 doesn't pay enough attention to the extraterritoriality of money laundering crimes. That is, there are fewer obstacles to laundering money through investments made between countries. As these cases show, the inflow of funds through the banks, legal sector and real estate industry is not regulated strictly enough.
Even though Kenya's money laundering law established the Assets Recovery Agency to aid in the forfeiture of ill-gotten gains, no suspects involved in the US Covid-19 fraud have been prosecuted in Kenya. Nor have their properties in the country been attached.
While the act has been used to implement sanctions against those accused of terrorist financing, cases involving the illicit transfer of funds for purchasing land, real estate or other property deals have often been poorly investigated. As a result, few prosecutions have been launched in Kenyan courts, according to the Eastern and Southern Africa Anti-Money Laundering Group.
Section 2 of the act includes 'proceeds of crime' and 'property' bought through money laundering as part of the offence. But the US Covid-19 funds case demonstrates weaknesses in Kenya's surveillance, investigation and prosecution of money laundering cases.
Monitoring illicit financial flows – especially in the real estate sector – should be prioritised by Kenyan investigative agencies such as the Ethics and Anti-Corruption Commission and the Assets Recovery Agency.
Written by Willis Okumu, Senior Researcher, Eastern Africa and Mohamed Daghar, former Regional Organised Crime Observatory Coordinator, Eastern Africa, ENACT, ISS Nairobi