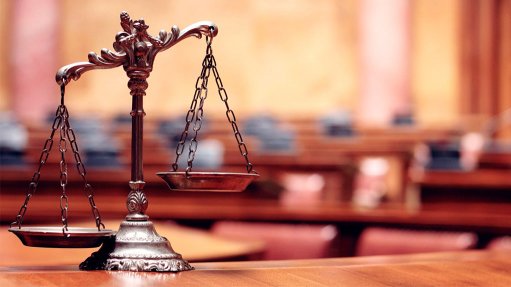 A state agency employee has been charged with corruption in connection with a multimillion-rand contract that was awarded to communications company Digital Vibes in 2018.
Municipal Infrastructure Support Agent (MISA) employee Lizeka Tonjeni was arrested on Tuesday morning and appeared in the Pretoria Commercial Crimes Court.
She is accused of accepting a bribe of R160 000 from Digital Vibes to further the company's interests. It's alleged that the money was paid to her while she was the project manager of the contract awarded to Digital Vibes in 2018.
MISA falls under the Department of Cooperative Governance and Traditional Affairs (Cogta) and at the time, Zweli Mkhize was the Cogta minister. One of the indirect owners of Digital Vibes, Tahera Mather, was his spokesperson.
According to the Special Investigating Unit (SIU), Mather and Naadhira Mitha were the true owners of Digital Vibes, even though the company was registered in the name of a petrol station manager in Stanger, KwaZulu-Natal.
Digital Vibes has also been the subject of an investigation into a R150-million tender with the national Department of Health.
The SIU found that the contract was irregular and unlawful and that Mkhize and his family benefitted from the tender.
Tonjeni was granted R5 000 bail. The State did not oppose the accused's release on bail.
It's unclear whether more people will be charged in the case.