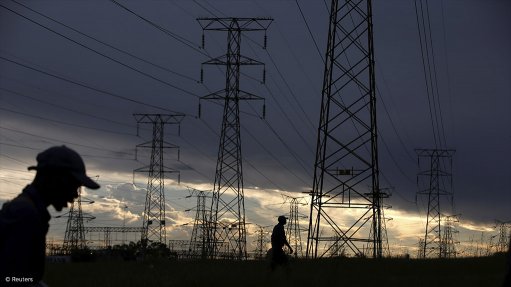 Photo by: Reuters
Stage 6 loadshedding will be implemented from 16:00 this afternoon until 05:00 on Friday. Thereafter, various stages of loadshedding will be implemented over the weekend as per the loadshedding table below:
Eskom will publish another update as soon as any significant changes occur.
Breakdowns are currently at 17 863MW of generating capacity while the generating capacity out of service for planned maintenance is 2 437MW.
Over the past 24 hours, a generating unit each at Kendal and Tutuka power stations were returned to service.
In the same period, a generation unit each at Duvha and Arnot power stations were taken out of service due to breakdowns. The further delays in returning to service a generating unit at Arnot, Hendrina, Lethabo, Majuba, Matimba, Matla, Tutuka and two generating units at Camden power stations continue to add to the current capacity constraints. Eskom intends to return as many of these generating units to service over the next few days.
We thank those South Africans who do heed the call to use electricity sparingly and efficiently, including switching off geysers from 17:00 to 21:00, in helping to alleviate the pressure on the power system and avoiding higher stages of loadshedding.
Issued by Eskom