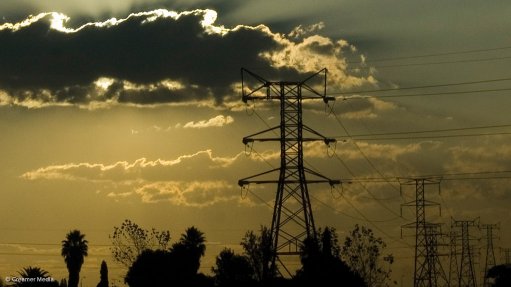 Photo by: Creamer Media
Eskom has announced that loadshedding will escalate to Stage 6 on Tuesday night, after six generating units suffered breakdowns over the past 24 hours.
Loadshedding will initially jump to Stage 5 from noon on Tuesday, until 21:00. From there Stage 6 will run until 05:00 on Wednesday. From there, Stage 5 would continue until further notice.
"In the last 24 hours, six generating units have suffered breakdowns, of which a unit each at Duvha and Hendrina have not yet returned to service," Eskom said.
"In addition, a generating unit each at Matla and Arnot had been returned to service. There is a delay in returning a generating unit each at Duvha, Kendal, Grootvlei, and Kriel power stations."
Around 4 654 MW is out due to planned maintenance, while breakdowns currently amount to 18 123MW of generating capacity.