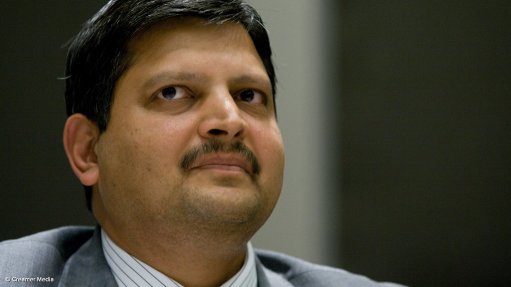 Atul Gupta
Photo by: Creamer Media
South Africa's government expressed concern that the United Arab Emirates has yet to provide an update on a request to extradite Atul and Rajesh Gupta, who are wanted on charges of money laundering and fraud.
While the South African authorities have sought to ensure that the application for the return of the two men to South Africa meets UAE requirements, there has been no update, Justice and Correctional Services Minister Ronald Lamola said in a statement on Thursday. South Africa's Central Authority has made various inquiries with the UAE, he said.
"The latest request is an urgent meeting between the two central authorities and the minister of justice and correctional services and his counterpart in the UAE," Lamola said. "The ministry is pursuing this matter via the diplomatic channels pursuant to the extradition treaty between the two countries."
A South African judicial inquiry into state graft detailed close links between the Guptas and former President Jacob Zuma, with numerous witnesses alleging they worked hand-in-hand to siphon money out of state transport, power and arms companies and jointly decided who was appointed to the cabinet. The Gupta brothers and Zuma have always denied the allegations.