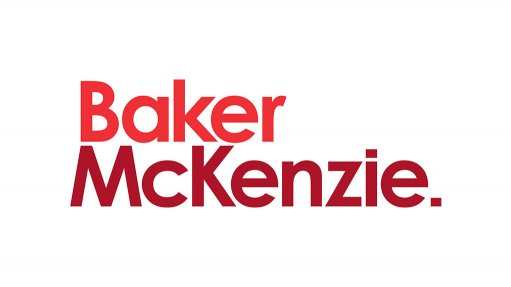 Merger & Acquisition (M&A) transactions in South Africa declined in terms of both the volume and value of domestic and cross-border deals in the first half of 2018, according to analysis by Baker McKenzie of Thomson Reuters' M&A data for South Africa. Transactions fell by 44% and 52% in terms of volume and value, respectively, in the first half of 2018 compared to H1 2017. In H1 2017, there were 243 total deals worth USD 6,6 billion in South Africa, this decreased to 135 deals worth USD 3,2 billion in H1 2018.
There are a number of elements causing the market contraction in South Africa. Firstly, this decrease in investment activity shows that we should not underestimate the impact of corruption and suboptimal governance in South Africa on the mood of investors. Issues around state capture and bribery and corruption have made international investors cautious and it has proved all too easy for business to get caught up in these issues. There are various examples of multinationals in South Africa and further afield in Africa who have become embroiled in corrupted environments and there are serious consequences attached to this.
In the United States and the United Kingdom, for example, the anti-bribery and corruption laws carry with them significant penalties for non-compliance. Investor reluctance is not just about government corruption, however. The Steinhoff narrative has put South Africa in the spotlight and raised concerns about governance in the private sector as well. As such, all investors doing business in Africa should consider conducting practical, risk-based compliance assessments of all their operations, including investigating all reports of illegal or improper activities and promptly remediating all issues that are identified.
Further, economic concerns, negative GDP growth, the devaluing rand, high unemployment, the threat of another credit rating downgrade, issues around service delivery, as well as the fact that South Africa is close to its next election means that investors are also holding back, adopting a "wait and see" approach. There are also two major political issues causing uncertainty and affecting investment confidence and appetite: land reform and national health insurance.
With regards to land reform, President Cyril Ramaphosa was quoted in a news article in August 2018 explaining some of the reasoning behind expropriation without compensation that were raised during public hearings on the land reform matter, "…there have been several suggestions on when expropriation without compensation may be justified. These include, for instance, unused land, derelict buildings, purely speculative land holdings, or circumstances where occupiers have strong historical rights and title holders do not occupy or use their land, such as labour tenancy, informal settlements and abandoned inner-city buildings.....This is no land grab. Nor is it an assault on the private ownership of property." Ramaphosa appears to be assuring investors that the land reform process will follow the rule of law.
While there was a lot positive sentiment around the appointment of Ramaphosa as South Africa's new president, reality has now set in and investors are realising that Ramaphosa has to deliver on a very tall order after years of maladministration. However, most analysts feel he has already begun to turn things around and is heading in the right direction, although it will take time to correct the issues.
There are many other positive developments in South Africa that bode well for its future and that look set to help the country overcome its current challenges. Here are some examples:
A number of commentators believe that the rand is currently undervalued. This provides entities, who have a greater appetite for risk, with opportunities to acquire South African assets cheaply. Current conditions are also enhancing deal-making in the context of divestment deals, but while this may be a good thing in the short term, there are adverse long-term consequences. The requirement to meet Black Economic Empowerment ownership targets is also stimulating the deal-making environment.
While there has been a notable reduction in deals in relation to the mining sector in recent months, there are a number of assets that still offer great value. According to ETM Analytics, in June 2018 the only key industry in South Africa to post any growth was mining, which increased 2.8% year-on-year in June, after declining by 1.8% in May. Despite a long and generally positive relationship with the extractive sector, current popular views seem to be that mining companies need to do more to share the benefits derived from the country's resources. Further legislative clarity and certainty on how this will be done is needed to move the sector, and the country, forward. In this regard, the draft Mining Charter was published for public comment and is expected to be finalised soon. In August 2018, Mineral Resources Minister, Gwede Mantashe, said he would propose the scrapping of the Bill drafted to amend the Mineral and Petroleum Resources Development Act (MPRDA), which might help to end the years-long delay in finalising the Bill.
As one of South Africa's largest trading partners, China plays an important role in infrastructure investment in the country. At the BRICS Summit Energy event, which took place in Johannesburg in July 2018, China pledged to invest USD 14.7 billion in South Africa and to grant loans to state owned enterprises Eskom and Transnet. South African infrastructure projects have received USD 2,2 billion from Chinese lenders since 2014.
British Prime Minister Theresa May announced on her visit to South Africa in August 2018 that the United Kingdom would invest an additional GBP 4 billion in African economies, with the hope that the private sector would match that investment. May also said the UK would carry over the European Union's Economic Partnership Agreement with the Southern African Customs Union (SACU) and Mozambique once the EU's deal stopped applying to the UK.
The recent announcement that the struggling state-owned enterprise South Africa Airways will look at partial privatisation could hint at changing government policy on the issue of privatisation. This could stimulate investment and be positive news for investors depending on how successful government will be in managing stakeholder engagement.
Baker McKenzie has seen an increase in enquiries around listings and IPOs on the Johannesburg Stock Exchange, coupled with listings in other jurisdictions in Africa. We have predicted that cross border capital raising will increase as this is seen as a good way for companies to raise money in Africa.
And, finally, while the current unemployment rate is very high at around 27.7 %, according to Statistics South Africa, there are strategies in place to decrease youth unemployment and develop important skills in the country. For example industrialisation was a priority agenda item at the SADC Summit that was held in Namibia in August 2018, taking into account the urgent need to foster economic growth and increase employment in the SADC region. Industrial growth has to take place having regard to advancements in technology, the movement to digitisation, the decarbonisation agenda and automation. It has been recognised that it is important for countries to ensure they have the required workforce that is skilled in these areas, as opposed to skilled people in operations that are unlikely to last.

An example of the process involved in implementing an industrialisation strategy is the role that the Department of Trade and Industry in South Africa is playing in fostering industrialisation, especially with regards to projects that increase youth employment and in the creation of special economic zones and industrial parks. The Black Industrialist Scheme and the commitment to localisation, which involves the uptake of locally manufactured goods and services, are all part of the process to increase industrialisation and employment in the country.
South Africa is currently facing numerous challenges relating to economic and political uncertainty and there is no easy fix. However for those with an appetite for risk and a willingness to be part of the solution there are still many excellent opportunities for investors the country.
Written By Morne van Merwe, Managing Partner, Baker McKenzie Johannesburg