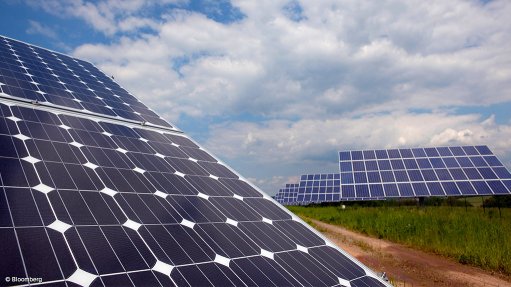 Photo by: Bloomberg
A Gauteng-based solar PV supplier and installer has agreed to pay a R200 000 administrative penalty after being accused of collusion in public tenders.
The Competition Commission, following an investigation, found that the firm, Pacific Solar, had colluded with another service provider Nert Technologies, in preparing and pricing their bids for tenders from the Council for Geoscience and The Department of Mineral Resources and Energy (DMRE).
The Commission's investigation was prompted by separate complaints lodged by the Council for Geoscience in October 2021 and the DMRE in May 2022.
"The Commission's investigation found that the firms assisted each other to prepare and price their bids and that their conduct amounts to collusive tendering," the Competition Tribunal said in a statement.
The Competition Tribunal adjudicates matters that are referred to it by the investigative authority, the Competition Commission.
According to the Tribunal, Pacific Solar agreed to pay the penalty, but did not admit to contravening the Competition Act.
The Commission has agreed to conclude the matter with a consent agreement, given that Pacific Solar is a small business which has not previously been found to have broken competition rules. Secondly, Pacific Solar did not win the Council for Geoscience's tender.
"While Pacific Solar was included in the panel of service providers in respect of the DMRE tender, it was subsequently removed from the panel, and the DMRE stopped providing the firm with any work," the Tribunal's statement indicated.