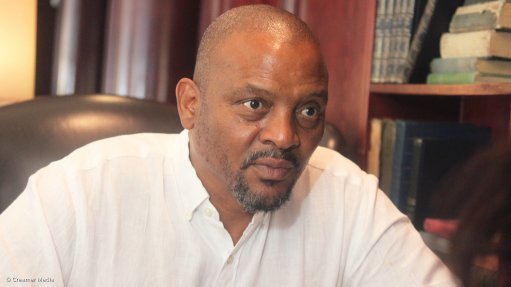 Thami Ka Plaatjie
"Prof" as Robert Sobukwe was fondly known, is an enigma to many people. Whilst his political views are widely known, the inner thoughts of the man are well known.
'I became engrossed in the search for any written material on Robert Mangaliso Sobukwe and would engage in long conversations … about his thoughts, his principles and his life. His intellectual fortitude was something I came to admire unreservedly, and the more I delved into his life story and political journey, the more I became convinced that his story had not been fully told. I took it as my life's mission to accomplish the telling of it and to share with the world the true story of a political colossus, an intellectual giant and a formidable fighter for the freedom of his people.'
So wrote Thami Ka Plaatjie about Robert Sobukwe.
This volume is the first part of his mission. It is not a biography even though it offers fascinating and significant insights – many hitherto unknown – of Sobukwe's life. Rather, it is a testament to a man of towering intellect, deeply held principles, unwavering courage and unforgettable personal charm, and the authority he continues to have, even years after his passing.
The book provides fascinating insight into what influenced the political growth of Sobukwe. Historians, politicians, students and the general public will want to join Thami Ka Plaatjie, in his search for Robert Mangaliso Sobukwe.
ABOUT THE AUTHOR
Thami ka Plaatjie was Secretary General of the Pan African Congress from 2002 to 2004. he has published 6 chapters in several books and academic journals. This is his main research outcome. Thami is a research fellow at the University of Johannesburg. Plaatjie is an avid gardener and cattle farmer.
Sobukwe: The Making Of A Pan Africanist Leader is published by KMM Review Publishing