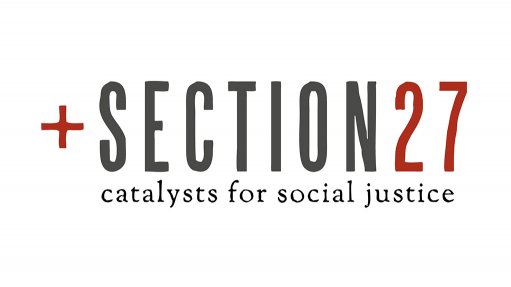 Public interest law centre SECTION27 has applied to be admitted as friend of the court to make submissions which highlight the pattern of neglect for learner safety in a case about unsafe school infrastructure in Gauteng.
This follows the death of a learner after being electrocuted at school because circuit breakers, earth leakage and other electrical equipment had repeatedly been stolen, making the school unsafe.
The case will be heard virtually in the Gauteng Division of the High Court on October 21.
SECTION27 explained that over four years after the death of a matric learner in 2017, the Gauteng Department of Education (GDE) had not confirmed that it had addressed the unsafe infrastructure at the school.
It added that learners at the school, therefore, remained at risk of serious injury or death.
"Risks to learners' safety and rights need to be prevented at all costs, and where dangerous infrastructure is flagged (as was the case at this school), provincial education departments must remedy the situation timeously so that catastrophes like this never occur," SECTION27 said.
It further explained that unsafe school infrastructure violates learners' interconnected rights to basic education, an environment that is not harmful to their health or well-being and their right to have their best interests considered as paramount in all matters.
The centre called for the relevant departments to be proactive and comply with their duties to prevent injuries and deaths owing to unsafe infrastructure at all schools.
SECTION27 said if its submissions were admitted it would address the systemic nature of unsafe school infrastructure. It will also argue that government has a history of non-compliance with statutory, constitutional and common law obligations to ensure safety at schools.
The centre will again look at the role of public officials, including government officials and educators, in keeping learners safe in the place of a parent, and the need for accountability for failures in this regard.
SECTION27 stated that it did not represent the deceased learner's family.