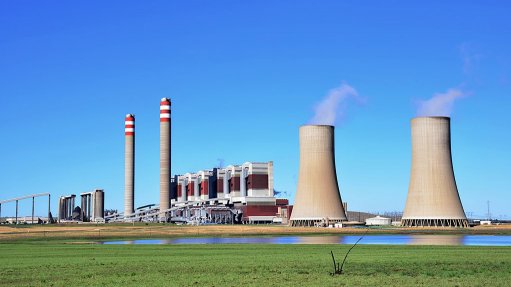 Majuba Power Station
Deploying the troops to Eskom power stations and elsewhere in the country for just three months is costing taxpayers just over R200-million.
President Cyril Ramaphosa authorised the deployment of 2 700 SA National Defence Force soldiers in December due to vandalism and theft at several power stations.
In a letter to National Assembly Speaker Nosiviwe Mapisa-Nqakula, dated 23 December, Ramaphosa said troops would be deployed "for service in cooperation with the South African Police Service for the prevention and combating of crime and maintenance and preservation of law and order in the country under Operation Prosper".
"It has been brought to the attention of the relevant authorities that Eskom power stations in almost all provinces are currently being targeted and made dysfunctional through acts of vandalism, destruction and sabotage by criminals. Members of the SANDF employed will assist the South African Police Service in protecting Eskom power stations identified around the country," Ramaphosa said.
The president is duty-bound to report any deployment of the SANDF to Parliament.
His deployment of the SANDF is authorised by Sections 201 of the Constitution, together with Section 19 of the Defence Act 2002.
The deployment began on 16 December 2022 and will run until 16 March 2023.
"The expenditure expected to be incurred for this employment is R 206 031 240. I will communicate this report to members of the National Council of Provinces and to the co-chairpersons of the Joint Standing Committee on Defence and wish to request that you bring the contents hereof to the attention of members the National Assembly," Ramaphosa said.
Operation Prosper is a joint operation between SAPS and the SANDF, which was launched last year to prevent a further flare-up of the violence, looting and destruction that took place in KwaZulu-Natal and Gauteng in July 2021.
The SANDF said ongoing acts of theft, vandalism, and general criminality were impacting Eskom's energy generation and transmission infrastructure, "which needs to be urgently secured and protected from further threats".
Eskom previously announced that soldiers would be deployed to four of its power stations – Camden, Grootvlei, Majuba and Tutuka – and the Presidency said a minimum of 10 soldiers would be stationed at each site.