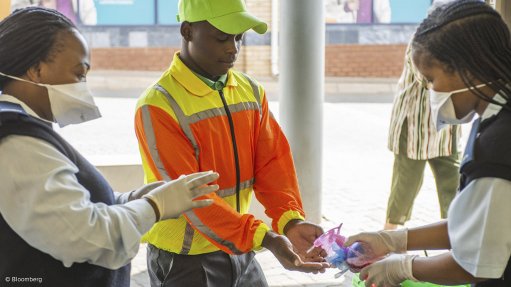 Photo by: Bloomberg
The South African Health Products Regulatory Authority (SAHPRA) has given approval for Austell Pharmaceuticals to donate 500 000 Chloroquine Phosphate tablets for use by the Department of Health (DOH).
Austell Pharmaceuticals will donate these Chloroquine Phosphate tablets to the government, free of charge, as part of our contribution to the fight against Covid-19.
Austell would like to thank the DOH and SAHPRA for the expeditious review and approval of Chloroquine Phosphate in terms of Section 21 of the Medicines and Related Substances Act.
Austell's donation of half a million tablets follows a growing body of evidence that Chloroquine Phosphate can reduce the number of days Covid-19 patients spend in hospital, and the amount of time patients remain infectious.
On the 19 March 2020, South Africa adopted Chloroquine Phosphate in its guidelines for the clinical management of Covid-19, published by the Department of Health and the National Institute for Communicable Diseases.
China, Belgium and South Korea have also adopted Chloroquine Phosphate in their COVID-19 treatment guidelines, while the drug has been recommended for use in France, Australia and the USA.
We fully support President Ramaphosa's announcement of a national lockdown. This should dramatically decrease the rate at which the Covid-19 virus is spreading throughout the country, and alleviate the pressure on our healthcare system.
We believe that, by reducing the time that patients remain in hospital, Chloroquine Phosphate can help to further reduce the pressure on the healthcare system. This will allow more people to access the healthcare services they need.
Austell Pharmaceuticals, South Africa's largest black-owned pharmaceutical company, is committed to its credo "medicine with a conscience." This donation of Chloroquine Phosphate is an expression of that commitment and our solidarity with the South African government.
Together, we can beat Covid-19.
Issued by The South African Health Products Regulatory Authority