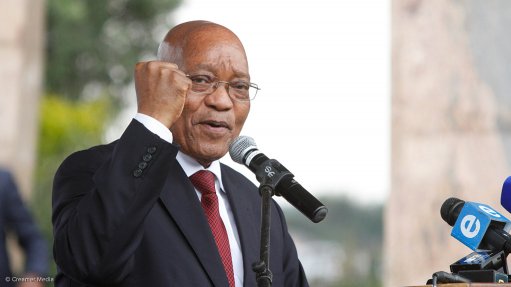 South Africa President Jacob Zuma
Photo by: Duane
President Jacob Zuma has declared a Special Provincial Official Funeral for the late Pan-Africanist Congress (PAC) stalwart, freedom fighter and former Tshwane Metropolitan municipality councillor, Mr Phillip Ata Kgosana who passed on last week on 19 April 2017.
The President once again extends his heartfelt condolences to the Kgosana family and his political home, the Pan Africanist Congress.

Mr Kgosana led more than 30 000 anti-Pass Laws protestors from Langa, Cape Town in a march to the apartheid parliament in the 1960s.
He devoted his entire life to the liberation struggle and served in various leadership roles in the PAC while studying at the University of Cape Town. After the banning of political organisations, Mr Kgosana fled to Ethiopia where he continued his activities of the PAC while also completing his studies. On his return from exile, he served the PAC and remained in the service to the people until his death.
The details of the funeral will be communicated by the Gauteng Provincial Government.
Issued by the Presidency