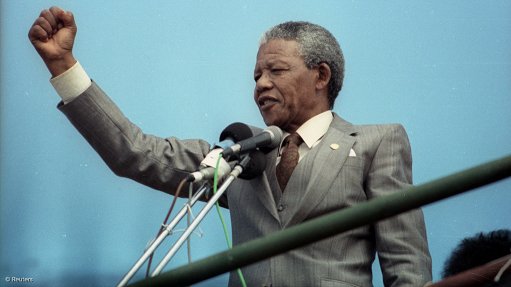 Late freedom icon Nelson Mandela
Photo by: Reuters
"I was a young man imprisoned on Robben Island when Nelson Mandela and other great freedom fighters arrived there in 1964. I was part of a group that had been imprisoned on the Island in 1963, and we were immediately put to building the prison that would house Madiba.
"This is now more than half a century ago, but on this 100th anniversary of Nelson Mandela's birth, those days can seem as recent and raw as was the oppressive regime that had caused us as young men in Langa, Cape Town, to become activists and to join the Pan Africanist Congress (PAC).
"The ebullience of youth and belief in the future drove us there. The leadership of people on the Island like Mandela strengthened that hope.
"The fact that we are able to find new hope on the 100th anniversary of his birth points once again to the future that will be made up of young people. South Africa seeks leaders today that will inspire our youth – not inculcate them with fear and hatred. Our country looks to our young people to bring fresh ideas, innovation, inventions, and new political life to a land that is still brimful of promise.
"Mandela continues to give us that hope today and to inspire us all as a people, young and old. We give thanks for his life."
Issued by Archbishop Emeritus Njongonkulu Ndungane