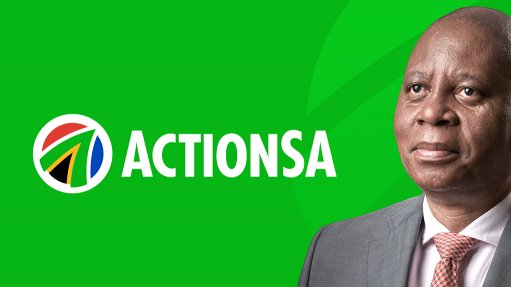 ActionSA leader Herman Mashaba
Program Director,
The Harris and Julies Families,
The People of Eldorado Park and,
Fellow South Africans.
Once again, I want to express my and ActionSA's heartfelt condolences to the Harris and Julies families for the loss of Nataniël.
Almost an entire year since Nataniël was brutally taken from his family and the Community of Eldorado Park, the wounds are just as fresh – if not more so.
I am sorry.
I am sorry that Nataniël was taken from all of you at such a young age, in the most vicious of way, by people who were meant to protect him.
I am sorry that just one day short of a year later, you have still not seen justice for his death.
I am sorry that the Criminal Justice System's processes grind so slowly. You may, legitimately, feel that you are being denied justice – that he is being denied justice. The inaction we have seen so far is unacceptable.
What you have gone through since that fateful day last year and what you continue to go through to this very day, is cruel. No one deserves such a fate.
It is disappointing to heat comments from some quarters when we, as an organisation, lend our support to your family and others across the country who have also been let down by government.
They criticise our provision of legal support to your family, just as they do in our support of the family of Yvonne Mnisi, Pretty Nkambule, and Solomon Nyirenda – the slain Lily mineworkers.
Not a single one of them offer a real solution. They tell us we are politicking. Let me be honest with all of you, everything in our lives is affected by politics.
From the clothes on our backs to the food in our stomachs – if you are blessed to have access to food at all. From our ability to get a job, to whether or not there is electricity in our neighbourhoods, politics affects us all.
I will say it bluntly – if our fight to support families and communities that have been let down by government is considered politics, then I am guilty and proud of it.
We are happy to politic and we will continue to politic until things come right for all our people.
We will use every tool available to us to get justice for Nataniël and others like him.
We will politic until communities like Eldorado Park also feel that, they, too matter in our society.
The fact that the BIG politicians in charge have forgotten about Nataniël, this community and others like it, is a sin which they will one day have to answer for. They will one day have to face the consequences of their careless disregard for this community and others like it.
One day soon, they will have answer for baseless statements which seek to divide us along racial lines and steroetypes, to the detriment of our nation-building project. Take Gauteng Premier, David Makhura, who casually said Nataniël was killed "in a cross-fire between the police and a gang in the area" – As though that is all this community is, a gang area where people die all the time. Makhura wanted us to believe that Eldos is a place we shouldn't care about. He wanted us to believe we shouldn't care about Nataniël.
We will not let them divide us. We will not let them try to dismiss the legitimate grievances of this community by letting them make you the villians. They must answer for why they have deliberately left this community underdeveloped.
We will not let them absolve themselves for their failure to make sure everyone one in this community feels safe in their homes and in their street.
We will not let them absolve themselves for their failure to fight drug lords across Johannesburg.
They seek to shift the blame – we all must not let them. They want to be leaders, then they must lead! They must fight for justice for all communities. They must keep us safe. They must bring prosperity to us all.
Yes, communities and families have a role to play, but leaders must lead!
In order to lead effectively, one must also be honest and accountable. It starts by fighting for communities. Fighting for people like the Harris and Julies families. Fighting for those like Nataniël, who can no longer fight for themselves.
We all have a stake in the inheritance of our nation's treasures and, if there is one thing, we can do to honour the memory of Nathaniel, it is to take up our rightful place and play our part building an inclusive country for us all.
I don't want you to do it for me, or him even, do it for his remaining friends, your own sons, and daughters to ensure that they never suffer.
Do it to ensure that your families don't have to suffer what the Harris and Julies families have suffered and continue to suffer.
We must all Act As One to ensure this situation is changed and a prosperous Eldorado Park emerges from the ashes.
Let us stand firm and Act as One to build united communities where all our people live in peace and are equally protected by law.
Let this memorial be a constant reminder of the potential that the community of Eldorado Park has to grow and prosper.
Let Nathaniel's memorial remind us all of the strength we have if we Act As One.
Indeed, let Nathaniel memorial inspire us to take back our power from those who no longer deserve it and if, those who we put next into power also disregard us, let us be reminded of what we can do.
Let the spirit of Nathaniel, a loving, gentle boy, remain with us even when we face challenges that threaten to tear us apart and remind us that we are strongest when we Act As One.
Nathaniel, may your soul continue to rest in peace, there where you are, in the palm of the Lord's hand, and may your families forever be comforted in the shadow of his wings.
Thank you!