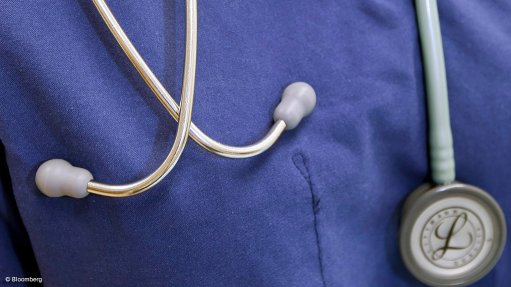 Photo by: Bloomberg
Gauteng Department of Health has noted with concern the false reports that are doing the rounds about the alleged refusal by the Chris Hani Baragwanath Academic Hospital's to offer an employment to the cardiologist, Dr Viwe Mtwesi.
These allegations are far from the truth and the department wishes to put it on record that Dr Viwe Mtwesi received employment offers from Chris Hani Baragwanath Academic Hospital, Charlotte Maxeke Academic Hospital and Helen Joseph Hospital. However, she could not take up these offers as she is pursuing her studies on electrophysiology abroad.
"There is no way we could have shut down our doors to Dr Viwe Mtwesi. It's a well-known fact that the country is in need of cardiologists and in the midst of this I find this unfounded allegations to be unfortunate and just a smear campaign to try to tarnish the department's image.
"As the institution, we are happy about the progress made by Dr Mtwesi over the last seven years she spent with us and we can only wish her well with her studies. Although we were not expecting her to leave us so soon we could not stand in her way to pursue her dreams abroad.
"I even tried to persuade her to work with us in the meantime whilst she is still in the country before she leaves in July 2018 but again, due to her busy schedule this couldn't materialise. I am happy though that she has undertaken to come back and contribute to provision of quality healthcare service in our public sector", said Dr Merika Tsitsi, head of Internal Medicine Department at Chris Hani Baragwanath Academic Hospital.
In the past financial year department has produced the high calibre of cardiologists, Steve Biko Academic Hospital have produce one cardiologist and three are set to qualifying in March 2018. Chris Hani Baragwanath produced four and is currently having six cardiology fellows in training whereas Charlotte Maxeke Johannesburg Academic had three fellows graduating as cardiologists and is currently having seven cardiology fellows in training.
The department is acutely aware of the important role played by cardiologists in our health system and will continue to offer training and expand the number as well as the skill sets offered by these professionals.
Issued by Gauteng Health