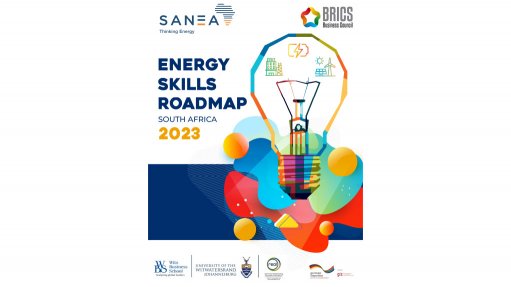 SANEA is proud to share the energy skills roadmap for South Africa with our energy sector community.

Following a few months of research, stakeholder engagement workshops and the synthetization of feedback and gap analysis, we look forward to sharing our findings, recommendations and no-regret options regarding the energy skills landscape in South Africa.

This report was done in partnership with Wits University's Centre for Researching Education and Labour (REAL) and the Wits Business School's African Energy Leadership Centre (AELC) and supported by the South African BRICS Business Council. It is intended to promote the just energy transition.
As the energy crisis deepens, key stakeholders across the broader energy sector have emerged with a plan to ensure the requisite human capacity exists to deliver the technical energy solutions now and as the just energy transition unfolds.

The project has been funded by Deutsche Gesellschaft fuer Internationale Zusammenarbeit (GIZ), and is the result of extensive desktop research and consultation over the last year amongst the key stakeholders across the broader energy sector. This includes government, business, civil society, researchers and labour.
Report by the South African National Energy Association