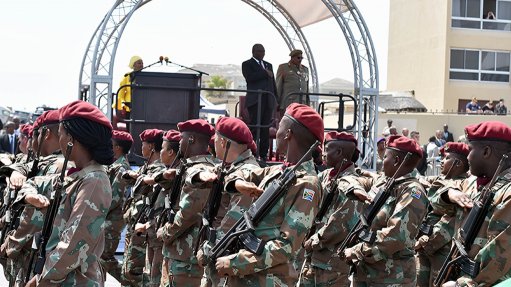 The chief of the South African National Defence Force (SANDF) has again reiterated that its senior officials did not intend to participate in a meeting to talk about the state of the ruling African National Congress (ANC) party.
The latest statement, dated Thursday but issued by the Department of Defence to the media on Friday, comes on the heels of another release earlier in the week in which SANDF chief General Solly Shoke warned serving members of the force against dragging the military into politics.
"The Chief of the SA National Defence Force ... General Solly Shoke, once again would like to dismiss reports in the media on Thursday that senior SA National Defence Force ... officers are planning to attend a meeting to discuss political issues affecting the ruling party," the statement said.
"The duty of the SANDF is to safeguard the territorial integrity and sovereignty of the country and we shall do so without fear or favour," Shoke said in comments carried in the media release.
On Thursday, online news outlet News24 reported that retired army general Maomela Motau had called for senior military officers to join a cadres' assembly to discuss the state of the ANC.
The statement from the defence department said the SANDF "takes serious exception that individuals will call on serving generals to attend meetings of a political nature and denounces this kind of action".
"Serving members of the SANDF are reminded about the allegiance they have pledged to the Constitution of the Republic of South Africa and none other," it added.