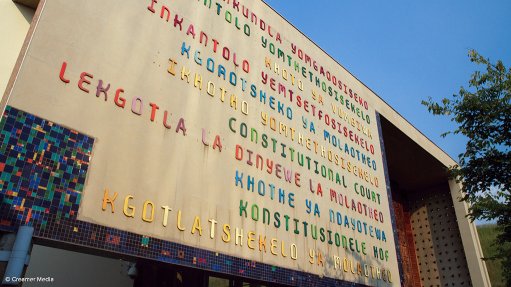 Photo by: Duane Daws
The South African National Civic Organisation (Sanco) has hailed the ruling by the Constitutional Court on the University of the Free State's language policy as a "positive step towards multilingualism".
The ConCourt on Friday ruled that the UFS' language policy, adopted in March 2016 and which saw Afrikaans and English replaced as parallel mediums of instruction in favour of English as the primary medium, was lawful.
Rights body AfriForum had applied for leave to appeal a Supreme Court of Appeal (SCA) ruling from March this year which had also found the policy lawful
Sanco, in welcoming the Constitutional Court judgement dismissing Afriforum's application for an order to set aside the new all English language policy adopted by the university, said: "The defeat of forces opposed to radical socio-economic transformation and cultural tolerance will assist reclaim unity, reconciliation, nation-building and social cohesion project."
Sanco spokesperson Jabu Mahlangu said there is no turning back as the adoption of progressive language policies by universities that were enclaves of Afrikaner nationalism has deepened transformation.
He said that AfriForum was opposed to the new language policy because except for the preservation of pigmentocracy and domination of the Afrikaans language, it has no interest whatsoever in peaceful solutions to any challenge facing South Africa.
"It is a reactionary formation that is part of the right-wing movement that thrives on heightened racial tensions to appeal to those who wish to plunge the country towards a slippery slope as well as a vicious cycle of conflict, racial hatred and violence," he said.