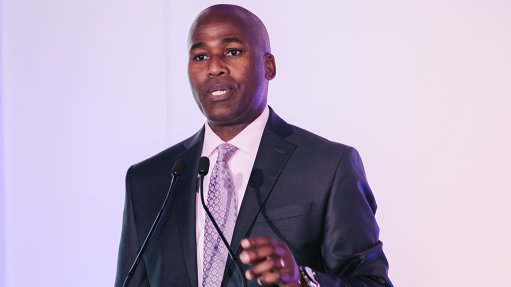 TBCSA Chairman Blacky Komani
Photo by: Supplied
Hon. Minister Lindiwe Sisulu- Minister of Tourism
Deputy Minister In the Presidency – Ms Thembi Siweya
Deputy Minister of Tourism Fish Mahlalela
High Commissioner of India- Jaideep Sarkar
MEC Kenetswe Mosenogi NW Econ Development
Tourism Investment Envoy at the Presidency: Mr. Derek Hanekom
Senior Government Officials
SADC Delegation
Captains of the Industry
Members of the TBCSA Board
Former Chairman of TBCSA: Mr. Mavuso Msimang
CEO of TBCSA
Our Main Sponsors- eNCA, IDC, Jurni and MCS Cruises
Members of the Media
Ladies & Gentlemen
Good morning
It is my honor to welcome you to our Inaugural Tourism Leadership Conference in this Tourism month in September 2022.
It is a particular honor for me to welcome you in person, no masks, no social distancing and more importantly, you cannot press the mute button during this Conference.
On behalf of the TBCSA board I salute you all for surviving the pandemic. Thank you for believing in our sector and what this sector can do to address some of our socio-economic challenges that are facing our country. The first 100 delegates registered for this conference without even know what's on the agenda of the conference is, that shows commitment and trust in the TBCSA brand. You are our true heroes!!!
The last two years have been devastating for our economy and human lives and our Sector was not spared. We were decimated as a Sector with doomsayers predicting the end of travel and tourism.
What they forgot, is that we are a resilient Sector. We might be the first ones to take a knock, but we are sure as hell the first one to recover and today we are witnesses of such remarkable recovery as a Sector. Our current performance as sector is now at about 85% of 2019. Understanding that some of our key source markets have been slow to recover- domestic travel is still strong.
Our revised 2030 projections stand at 15. 6 million arrivals vs 21 million pre covid projections. Employment is projected to be at 1.3 million vs the 2 million additional jobs that we projected pre Covid. The CEO will give more details on these targets.
Our quick recovery is assisted by the passion that our industry is known for and also the manner in which our Government handled the Pandemic. It was very painful at the time, but those family meetings helped us to reduce the spread and fatalities.
Today we are viewed as a country that has handled the Pandemic relatively well.
Ladies & Gentlemen
This Conference is more about the future and less about our historical past. We all know what the problems are.
Our deliberations during the next two days will be guided by the following three basic fundamentals:
Creation of an enabling policy environment for tourism to thrive
Remove red tape that cripples our Sector;
Create new policies that enhance our performance as a Sector (here I am talking about the White Paper) which confirms that Tourism will be Private Sector driven and Government enabled.
Regional policies that allow for smooth flow of international and regional travel
E-visa and critical skills visas
Open skies and bilateral air service agreements
Creation of an inclusive economy
Transformation by the Sector
Local sourcing of products by the Sector- this includes sourcing from our neighboring communities.
Employment of youth, women and people from rural areas
Ensuring the whole Government and Private Sector approach
Let's be open about the trust deficit that exists between Private and Public Sector. This is an area that needs serious improvement. Trust will underpin our ability to hold each other accountable.
Let's create a much better working relationship between Government departments and a much closer working relationship amongst all three spheres of Government (National, Provincial and Local)
Improved destination marketing
One thing I know very well is that when the Private and Public Sector work together, great things happen. You will see that we have brought in some of the best Moderators to drive our conversations during the next 2 days. We have Derek Hanekom, Mavuso Msimang, Pam Yako, Dan Ngwepe, Tanya Cohen, Iain Banner and the BDO team.
Ladies and gentlemen, the Sector has pledged about R2 billion to be invested in Tourism and Aviation development during the next 12 months. All we need is the removal of red tape and creating of enabling policies.
In order to ensure progress in implementing resolutions that will be taken from this conference we believe that the NDT must be the accountable department with the PPGI being the supporting body that ensures the implementation of the Master Plan. The PPGI is Coordinated at the Presidency by Minister Mondli Gungubele and DM Siweya is here today. We have also re- introduced the Tourism Business Index which will be published bi-annually by BDO. This will ensure that we track our performance towards achieving our 2030 targets.
Ladies and Gentlemen, I believe that our solution to achieving our 2030 targets, lies in this room. The time for talking is over!!
Let's just get on with it!!
Thank you and wel