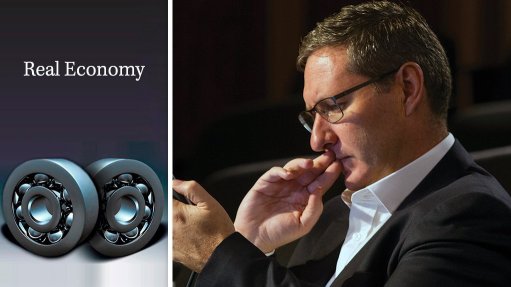 As we approach the onramp to the 2020's, the car wreck of South Africa's 'lost decade' looms large in the rear-view mirror. The confidence boost provided by the successful hosting of the FIFA World Cup in 2010 is a faded road sign thousands of kilometres in the distant past. Even though the national mood lifted again this year when the South African rugby team won the coveted World Cup in Japan in early November, the victory could not mask ongoing disunity, nor could it put a positive gloss on what has truly been a 'decade horribilis'.
The engine is spluttering as it continues to choke on the dirty diesel of corruption and maladministration now so synonymous with Jacob Zuma's Presidency. The tyres are worn and patched after hitting the potholes of policy uncertainty, crime and power cuts, the speed bumps of governance failings and red tape and the treacherous gravel roads of fruitless and wasteful expenditure, State-owned enterprise (SOE) debt and municipal underdelivery.
Having narrowly escaped fatality falling victim to a full-blown recessionary crash, the most recent signs continue to warn of hazards ahead. The economy slumped by 0.6% in the third quarter of 2019 and the growth forecast for the year as a whole has been revised to a dismal 0.5% at best. The medium-term outlook is equally weak, with the South African Reserve Bank (SARB) having lowered its potential-growth guidance to only 1% from 3% previously. South Africa's seasonally adjusted Absa Purchasing Managers Index remains in contractionary territory, with the November print falling to 47.7 from 48.1 points in October.
As the onramp to the new decade approaches, though, it's not all doom and gloom. During a recent stop at President Cyril Ramphosa's service station, some policy uncertainty was wiped from the windshield, creating increased visibility in areas such as electricity generation, tourism and broadband-spectrum licensing. The tyres have been pumped by fresh investment commitments made at the second South Africa Investment Conference, as well as movement in finalising an infrastructure fund. The SOE oil is still leaking, but the rate of flow has been stemmed through the appointment of ethical boards and executives, as well as the injection of greater conditionality on support packages. The fiscal engine continues to overheat, but a mechanic is said to be awaiting us at the February Budget stop. Crucially, too, the navigation system is being rebooted to new policy coordinates that will seek to avoid disruptive roadblocks, from unabridged birth certificates to business unfriendly regulation.
Ensuring that South Africa reaches a far higher-growth destination in the 2020s than was the case in the 2010s will require two more crucial elements, however. Firstly, law-enforcement officers need to catch and prosecute those who have committed serious moving violations. Just one successful conviction will do more to change behaviour than a hundred witnesses at a commission of inquiry. Secondly, government needs to implement the policy it crafts. As SARB governor Lesetja Kganyago mused cynically during a recent meeting with editors: "When people talk of previous plans that failed, I can't think of any . . . because for you to fail, you must have implemented the plan and not succeeded. "